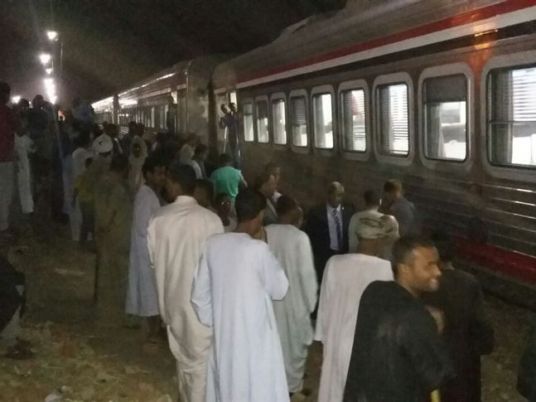 At least eight people have died in a collision between a train and a truck in the governorate of Aswan, according to the the governorate's spokesperson Ihab Hanafy.
Another eight people were injured in the incident, which occured in a village on Friday evening. The train was on route from Aswan to Cairo.
In a phone interview with Reuters, Hanafy said the collision occurred when the truck attempted to cross the railway line at a level-crossing in the village of Aliqat. The truck began crossing as the train was approaching, resulting in a collision. An eyewitness told Reuters by phone that the train was derailed by the impact.
The Governor of Aswan, Major General Magdy Hegazy, said the public prosecution is looking into the incident in order to establish whether it was caused by a technical fault, human error or neglect.
He stressed that those responsible must be brought to justice for the sake of citizens' safety, and in order to prevent such incidents from happening in future.
Hegazy also said that LE5,000 in compensation would be given to the families of those killed, and LE1,000 to those who were injured.
Edited translation from Al-Masry Al-Youm