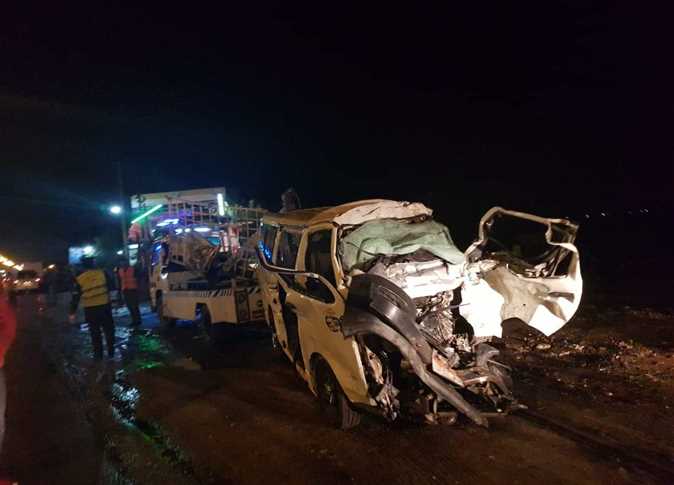 Eight laborers were killed and two others sustained fractures and other scattered injuries in a Monday collision in Wadi al-Natroun, Beheira Governorate.
The injured were transferred to Wadi al-Natrun Specialized Hospital, and an official claim was filed with the incident.
The security services moved to the scene of the accident, and a number of ambulances were dispatched to transfer the victims to hospital.
The bodies of the deceased were transferred to the mortuary in West Nubaria Hospital, at the disposal of the Public Prosecution.
The 2020 report of the Central Agency for Public Mobilization and Statistics (CAPMAS) issued in November showed a decrease in the number of deaths due to road accidents to 6,164, compared to 6,722 deaths in 2019, a decrease of 8.3 percent.
Road accident injuries in Egypt decreased during 2020 by 28.9 percent compared to the previous year, where 56,789 injuries were recorded in 2020, compared to 79,904 injuries in 2019.
The lowest number of injuries was in Cairo Governorate was with 219 injuries. CAPMAS noted that the highest month of the year in terms of road accident injuries was January with 6,495 injuries, while June was the lowest month with 3,282 injuries.