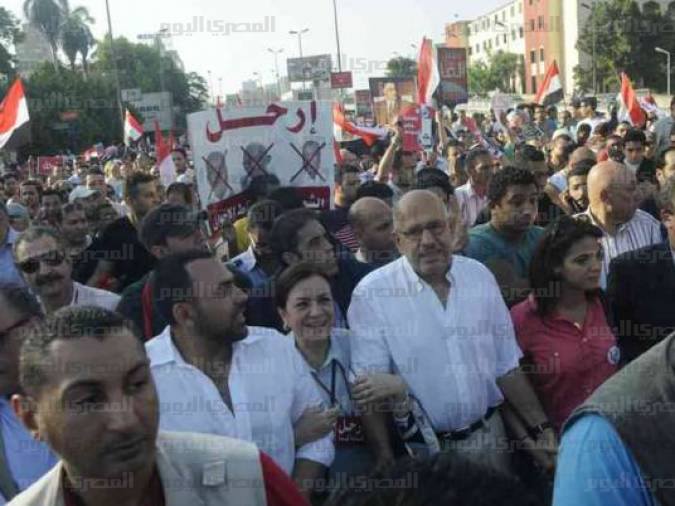 Leading liberal politician Mohamed ElBaradei has submitted a new set of proposals to interim president, Adly Mansour, in attempts to pull Egypt out of a deteriorating political crisis.
The proposals, of which a copy was obtained by Al-Sharq Al-Awsat newspaper, included "granting the new parliament powers of questioning the president, participating along with the judiciary in appointing the public prosecutor and his deputies."
ElBaradei has also reportedly called for elected governors and the transferral of powers from the Justice Ministry to the Supreme Judicial Council and reassessments of Egypt's security apparatus at central and national level.
The Dostour Party leader's programme also demanded all political groups be treated without discrimination, working on proposals that all groups can agree on without exclusion.
Steps forward should include "rooting the rights and basic freedoms for Egyptians, not only in [the] constitution and law, but also in cultural construction, which prevents aspects of sectarian, religious or ethnic discrimination," it reportedly said.
The statement added: "It has been more than two years since the 25 January revolution. We are still far from achieving our goals of freedom, social justice and dignity. To the contrary, the situation is getting worse. Egypt was on the edge of the abyss before 30 June 2013."
Edited translation from Al-Masry Al-Youm