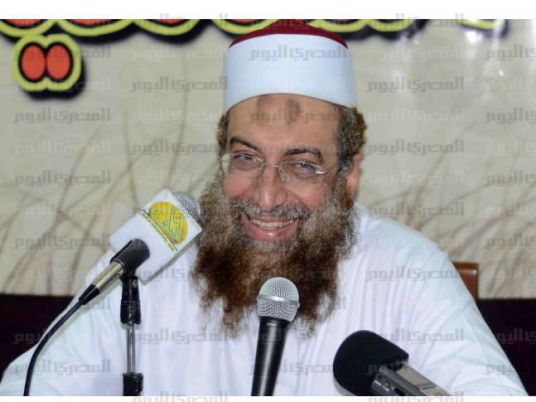 A top Salafi preacher in Egypt said Friday that election boycotters are similar to enemies of the country, while at the same time stressing that boycotting the elections neither does "harm nor is of benefit."
Yasser Borhamy, chairman of the Salafi Daawa, said that he, his party and their affiliated group would launch a large campaign to support President Abdel Fattah al-Sisi in the upcoming presidential elections.
Borhamy said that the Salafi Nour Party and the group have devised a plan to tour all of Egypt's governorates to explain their decision to support Sisi for a second term in office, and encourage Egyptians to take part in the elections scheduled for late March.
Borhamy's statements came during a conference in Damietta governorate for party leaders who were joined by senior party members from Dakahleya.
Borhamy cautioned against thinking that the elections already are "settled" in favor of one candidate, which may affect their turnout to the ballot boxes. He said that the elections would strengthen the state before the world and the institution of the presidency in particular.
He said that he is keen to clarify during his meetings the real dangers facing the homeland, including conspiracies and terrorism aimed at overthrowing the state and enter it into the maze of chaos and destruction.
Borhamy added that preserving the country amid dangers is one of the fundamentals of the country.
He pointed out that enemies surround the country and seek to strike at the unity and stability of the homeland, adding: "The country is in need of the efforts of the faithful, and participating in the elections a message to the world that Egypt is a cohesive state."
Edited translation from Al-Masry Al-Youm