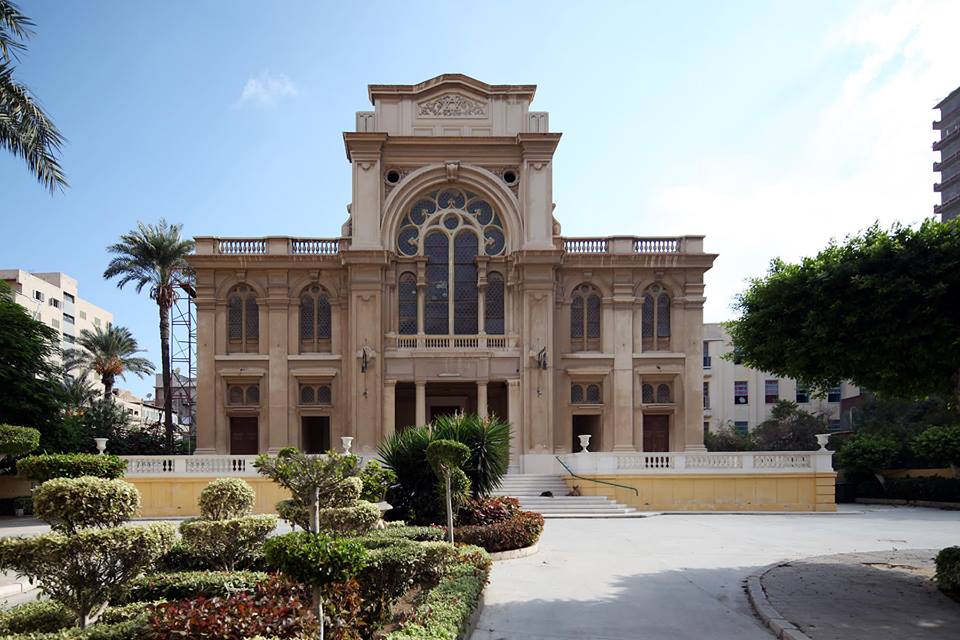 Egypt's Ministry of Antiquities said on Thursday that preparations are underway to restore the Eliyahu Hanavi synagogue in Alexandria.
Arab Contractors and Orascom Construction Company, assigned by the Armed Forces Engineering Authority, are now on site to prepare the structure for restoration and install all the required equipment, according to a ministry statement.
The restoration is being executed under the supervision of the Ministry of Antiquities, and will last for eight months with a budget of LE100 million financed by the government, the statement said.
Head of the Projects Department at the Ministry of Antiquities Wa'ad Allah Abu al-Ela said that scientific, engineering and archaeological studies were conducted before beginning the restoration project.
Abu al-Ela noted that the project aims to restore the synagogue's architecture and fine decorative elements, as well its lighting and security systems.
Eliyahu Hanavi synagogue — the oldest in the coastal city — resides on al-Nabi Daniel street, downtown Alexandria. It was originally built in 1354, but was subject to destruction by Napoleon Bonaparte's expedition in 1798 when a defensive wall that stretched from the Kom al-Dikka area to the Mediterranean was built. In 1850, the synagogue was reconstructed with contributions from the Mohamed Ali Pasha family.