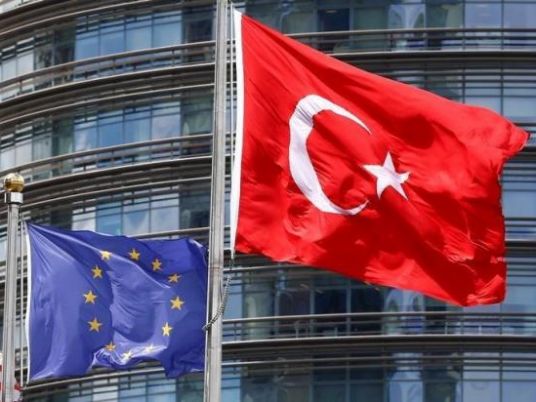 Turkey could suspend all of its agreements with the European Union, including a customs union, if the bloc continues its "double standards" in talks with Ankara, an adviser to President Tayyip Erdogan said on Monday.
Speaking on state broadcaster TRT Haber, Yigit Bulut, who advises Erdogan on the economy, warned that if Europe failed to live up to its promises to Turkey, Ankara could review all of its relations with the 28-member bloc.
A deal between Brussels and Ankara to stem the flow of illegal migrants into Europe has been hampered by disagreements over Turkey's counter-terrorism law, which the European Union wants to see brought in line with EU standards.
Turkey has accused Europe of throwing up new hurdles in the deal, which is meant to give Turks visa-free travel to the EU in return for curbing illegal migration.
"Let them continue to apply double standards, let them continue not to keep their promises for Turkish citizens, but they should know that if they maintain this attitude Turkey will take some very radical decisions very soon," Bulut said.
"[Turkey] could review all relations with the EU, including the customs union deals and the migrant readmission agreements. Europe has to keep its promises," he said.
The German government does not expect Turks to get visa-free entry into the EU before 2017 because Ankara will not fulfil the conditions for that by the end of this year, newspaper Bild cited sources in Berlin as saying on Monday.
A spokeswoman for the German government could not immediately comment on the report.
Turkey's government says it has already met the EU's criteria for visa-free travel and that it will not change its anti-terrorism laws any further.