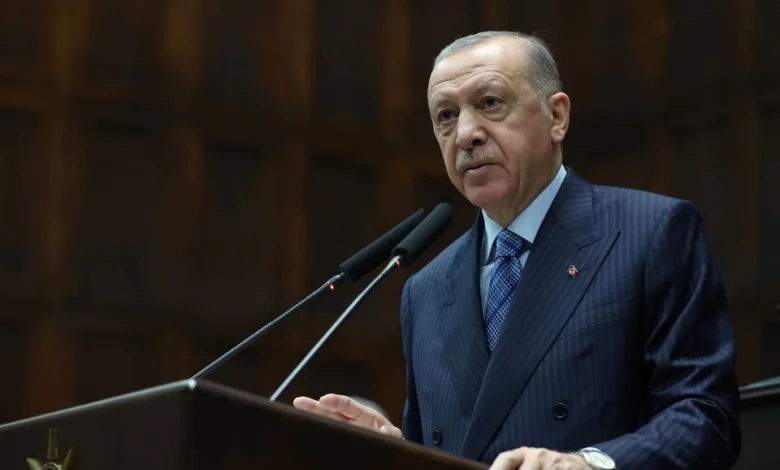 Turkish President Recep Tayyip Erdogan explained the level of official relations between his country and Egypt, after months of efforts to reform relations. He described the Egyptian people as "a brotherly people and we cannot be in a state of contention with them."
The official Turkish Anadolu news agency on Friday quoted Erdogan's statements to reporters during his return from Ukraine on Thursday, saying: "There is no antagonism in politics, but it should always be in an environment of peace, and always provide an opportunity for dialogue."
Regarding the relations between Ankara and Cairo, he said: "relations at the high level are not in the required place at the moment… Let's continue to work at the ministerial level, and then we hope to take another step in the best way towards higher levels," he added.
The Turkish president continued: "Because the Egyptian people are a brotherly people and we cannot be in a state of contention with them, so we must ensure reconciliation with them as soon as possible."
Turkey's ties with Cairo have been poor since the military overthrew Egypt's first democratically elected president, Mohamed Morsi of the Muslim Brotherhood. Erdogan, whose ruling AK Party is rooted in political Islam, had been a strong supporter of Morsi.
Turkey has taken rapprochement steps with Egypt last year, as the two parties have held rounds of exploratory talks in Ankara and Cairo, which did not lead to a full normalization of relations.
Turkish Foreign Minister Mevlüt Çavuşoğlu said earlier this year that the talks with the UAE "have made more progress than with Egypt, and that the mutual visits were successful."