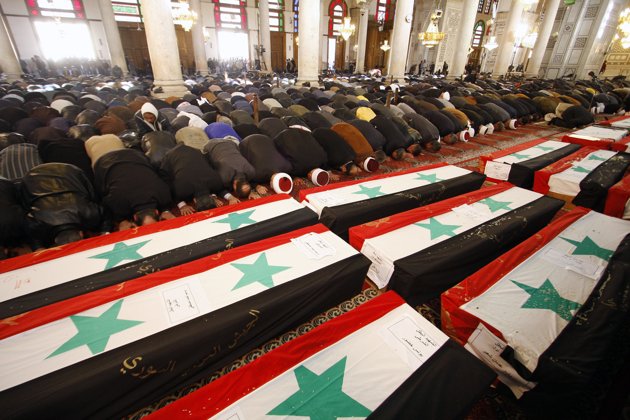 President Tayyip Erdogan told US President Donald Trump during his visit to Washington this week that Turkey would act "without asking anyone" if it faced any sort of attack from the Syrian Kurdish YPG militia, Turkish media reported on Thursday.
Trump's approval, before the visit, of plans to arm the YPG as it advances towards Islamic State's Raqqa stronghold had overshadowed talks between the NATO allies, but Erdogan did not directly criticize the plan at the White House.
Later, speaking to reporters at the Turkish embassy, Erdogan underlined Turkey's concerns about the YPG, which Ankara regards as an extension of the Kurdistan Workers Party (PKK) militant group fighting a decades-old insurgency in southeast Turkey.
"We clearly told them this: if there is any sort of attack from the YPG and PYD against Turkey, we will implement the rules of engagement without asking anyone," the Sabah newspaper citing him as saying. The PYD is the YPG's political arm.
Erdogan said that the United States had made its decision on the subject of the Raqqa operation and that Turkey could not participate, given the YPG involvement.
"We told them … we do not regard your cooperation with a terrorist group in Raqqa as healthy," Erdogan was cited as saying, but he said he expected a role for Turkey in Syria.
"I believe they will knock on our door on the subject of Syria," he said.
The United States sees the YPG as distinct from the PKK and as a valuable partner in the fight against Islamic State. Turkey, the United States and European Union consider the PKK a terrorist organization.
Writing by Daren Butler; Editing by Robert Birsel