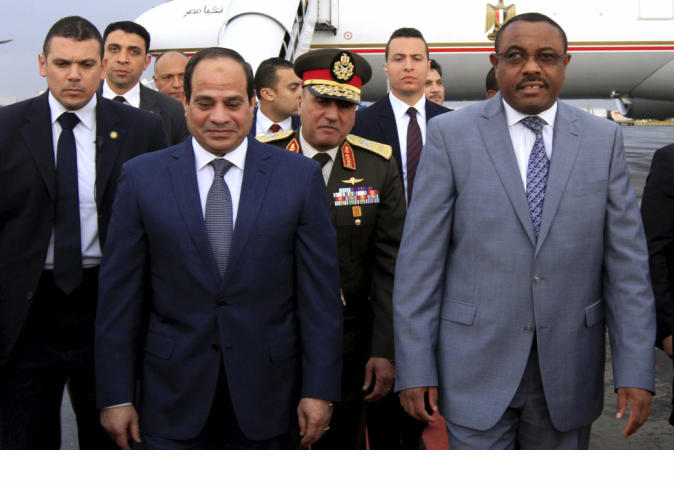 Ethiopia said Saturday it was not going to halt construction on its controversial Grand Renaissance Dam which Egypt and Sudan fear will affect the flow of the Nile River to their countries.
The declaration by Ethiopia's Irrigation Minister Motuma Mekasa came while irrigation ministers from the three countries convened with 12 technical experts in Cairo to discuss studies meant to assess the potential damage to Egypt and Sudan from the Ethiopian undertaking.
The trio had assigned technical studies to a Dutch and a French firm but said during the meeting that disagreements among the firms had caused past meetings to fail.
Egypt's Water Resources and Irrigation Minister Hossam Moghazi said the three countries were late in implementing a roadmap they created in August to resolve disagreements over technical studies for the dam. He added that it was not acceptable for each firm to operate separately.
Egypt fears the dam will affect its historical Nile water share of 55 billion square meters, which it has had access to since a 1959 agreement with Sudan. Ethiopia, meanwhile, has frequently reassured Cairo that its water share will not be affected.
Observers view an agreement signed in March by Egypt, Ethiopia and Sudan, which seeks to ensure no harm is caused to any country's water security, as an official Egyptian-Sudanese recognition of the Ethiopian dam.
Edited translation from Al-Masry Al-Youm