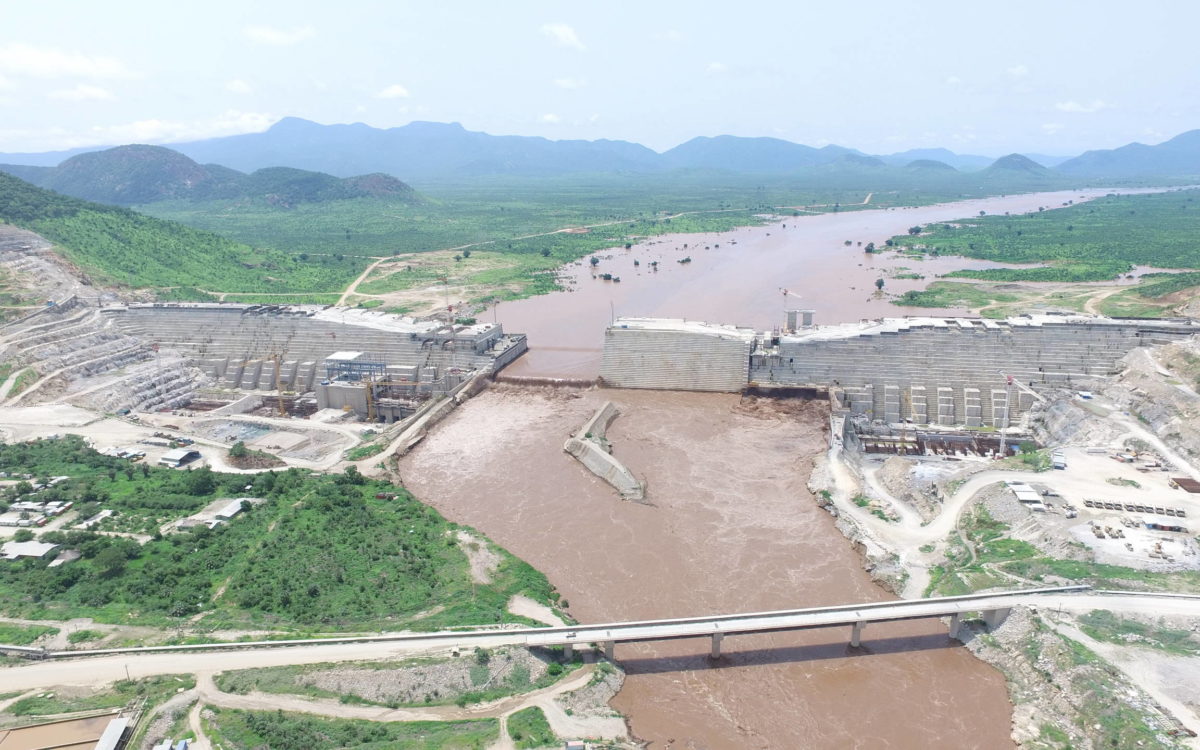 The Ethiopian army has pledged to secure the construction of the Grand Ethiopian Renaissance Dam (GERD) until its completion and to confront any force that might attempt to invade the area.
Ethiopian News Agency reported that leaders and members of the 22nd Army Division announced that their unit is working to protect the area and the dam's construction schedule.
The Division's Deputy Commander Azineh Shimelis said that his forces will provide all necessary protection to the construction project, including its supplies.
Shimelis added that another task assigned to the division will confront any forces that attempt to enter the area.
The announcement comes as Ethiopia proceeds with the dam's second filling, a move that has been unilaterally rejected by Egypt.
Egypt and Sudan presented the issue at a UN Security Council hearing last week in hopes of bringing more international players into the negotiation process.
Following the hearing, the Security Council issued a statement encouraging the three countries to resume negotiations under the auspices of the African Union, and to reach an agreement within a set amount of time. It also warned each country against unilateral measures.
Negotiations over the dam between Egypt, Ethiopia, and Sudan have stalled for years, with the three parties ultimately failing to reach any agreements.
Egypt and Sudan fear the impact of the dam on the downstream countries, including possible blows to water facilities, agricultural land, and overall availability of Nile water.
The disputed dam is the largest hydroelectric project in Africa, with a cost of more than US$4 billion.