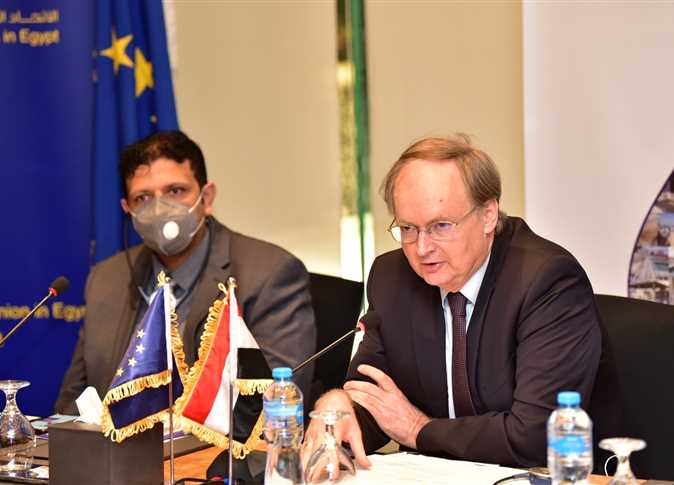 Head of the European Union Delegation to Egypt Christian Berger said Monday that an EU-Egypt political dialogue will be held in May this year.
The meeting is likely to be held in the second half of May, Berger said in press statements during his visit to the Upper Egyptian city of Aswan.
He stressed the importance of dialogue between Egypt and the EU to limit migration, noting that this year's talks will focus on the economy and trade.
Berger also talked about a desire to organize a business forum between Egypt and the pan-European body. Negotiations are being held in Cairo and Brussels about how to bring together businessmen from both sides, especially those interested in investment in hydrogen and at the Suez Canal Economic Zone (SCZone), he noted.
During his visit in the Upper Egyptian City, the European ambassador is scheduled to attend the opening ceremony of the EU-supported Aswan International Women Film Festival (AIWF).
Berger will also attend several AIWF activities, including the Cinematic Arts Training Workshops.
While in Aswan, he is also set to inspect EU-funded projects, especially those meant to empower women and improve health.
Berger stressed the importance of boosting cooperation between the EU and Egypt, touching upon continued support for small and medium-sized enterprises (SMEs) in cooperation with the Project Development Authority.