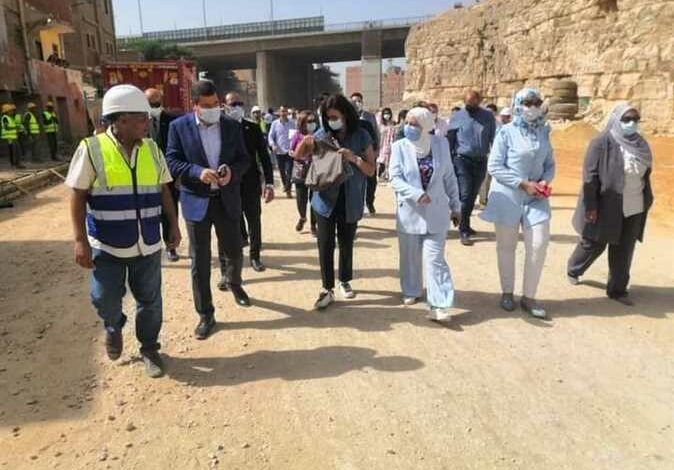 A delegation from the French Development Agency, the European Union, the Small, Medium and Micro Enterprise Development Agency, and Cairo Governor Khaled Abdel-Aal on Tuesday visited ongoing development projects in the underprivileged Ezbet Khairallah neighborhood.
These projects are implemented with funding from the European Union and the French Development Agency, and total to LE 57.6 million. The development projects included the sectors of roads, lighting, health and public spaces.
The projects aim to develop slums and provide a decent life for their residents.
The visit included a project to develop two health units in Ezbet Khairallah at a cost of LE 2.2 million.
The delegation inspect development work on al-Mahajar Road, which includes paving the road and providing 240 lighting units at a cost of LE 23.3 million, with implementation rates reaching 30 percent.
Projects being implemented in Ezbet Khairallah include the development of al-Imameen Street, al-Khayala Street, and Abdel-Khaleq al-Tahawy Street.
This includes paving and lighting work worth LE4.8 million.
The development work also included the main entrance to Ezbet Khairallah at LE8.8 million,  the construction of an ascending road with a length of 660 meters and the provision of 80 lighting units, as well as the development of Omar Ibn al-Khattab Street at a cost of one million, the development of stairs and pedestrian paths, and the construction of the ascending road to Ezbet Khairallah worth LE17.4 million.