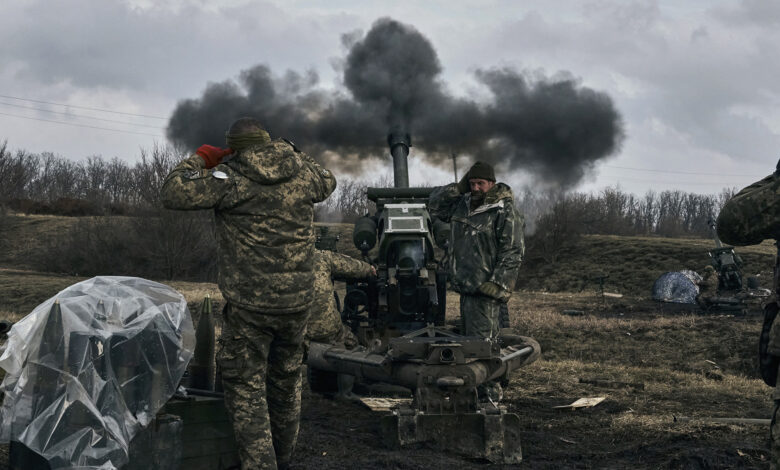 The Ukrainian military says that Russian attacks in the Bakhmut area continue, but describes them as unsuccessful and incurring heavy losses.
The Ukrainian General Staff update Wednesday spoke of offensive actions by Russian forces around several settlements west of Bakhmut. It did not address the claim by the head of the Wagner group, Yevgeny Prigozhin, that his fighters now hold the eastern part of the city.
The General Staff said that "our defenders repelled more than 100 enemy attacks" along the front line in Donetsk region on Tuesday.
Ukrainian President Volodymyr Zelensky said Tuesday that, were the Russians to capture Bakhmut, they would have an open road to Ukraine's larger industrial cities further west.
Some Ukrainian soldiers in the Bakhmut area have said that getting in and out of the city has become almost impossible because the Russians have all the routes to the west under their fire control. The dirt track being used has become almost impassable for any organized military column.
What Russia could do with Bakhmut: The Institute for the Study of War (ISW), a Washington-based military organization that closely monitors the conflict in Ukraine, assesses that "Russian forces lack the capability to exploit the tactical capture of Bakhmut."
The ISW analysis said that the Russians' growing use of "small assault detachments using simplified tactics, combined with mounting losses among the most effective Russian troops, will likely greatly limit the ability of Russian forces to properly exploit any paths of advance opened by the capture of Bakhmut."