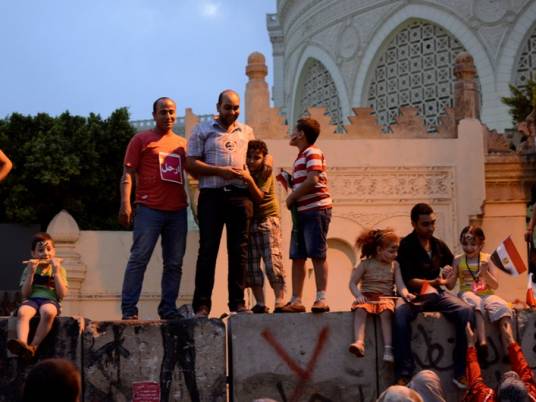 BRUSSELS – EU foreign policy chief Catherine Ashton called for "restraint" and political dialogue in Egypt on Wednesday while offering condolences for those killed as fresh violence rocked the capital.
"Confrontation cannot be a solution," Ashton said in a statement. "The solution to the present impasse can only be political on the basis of a substantial and inclusive dialogue."
Welcoming the peaceful conduct of most protests so far, Ashton said continuing sexual abuse of female protesters was "deeply troubling".
"I urge all sides to show restraint and reiterate my call to respect the principle of peaceful protest and non-violence," she said, offering "deepest condolences" to the families of those killed in the protests.
Egypt's President Mohamed Morsy vowed on Tuesday he would not quit despite mass protests demanding his resignation and an army ultimatum.
Hours after his speech, the government reported that unidentified gunman had killed 16 people and wounded about 200 more after opening fire on a rally of his supporters in Cairo.