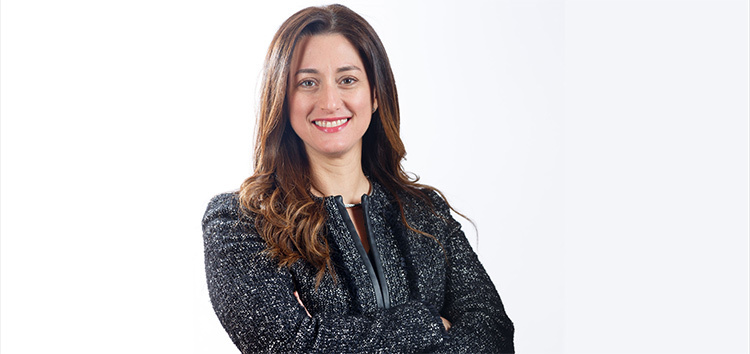 The European Bank for Reconstruction and Development (EBRD) appointed Egypt's Soha El-Turky as its new Vice President and Chief Financial Officer, an official statement said.
Replacing the former Vice President András Simor, Turky will join the EBRD's Executive Committee, the Bank's most senior management team, by the beginning of 2020.
Turky is the first member of this committee to be selected from the bank's southern and eastern Mediterranean region.
"I am delighted to welcome Soha [El-Turky] to the EBRD, which will benefit from the breadth of her experience and outstanding personal qualities. She will have an important contribution to make as the Bank heads towards its next five-year strategy," EBRD President Sir Suma Chakrabarti said in the statement.
The prominent Egyptian banker was ranked 96th on Forbes' "100 most influential women in the Middle East" list. She has held numerous executive positions since launching her banking career in 1999.
She was appointed Chief Financial Officer at Barclays Bank Egypt in 2008 and joined Barclays UK in 2013. In 2014, she was appointed Chief Financial Officer of the Corporate Bank, a global business that has has more than 1 million clients across the world and whose income exceeds £3 billion, according to Zawya news outlet.
She then joined Barclay's Executive Committee as well as the Personal and Corporate Banking CFO Executive Committee. She has been the CFO of Banque du Cairo since April 2018.
In a prior interview with Enterprise Press news platform, Turky said, "I've learned a lot from some great leaders throughout my career. One important lesson that I learned firsthand years ago was that if you take bold decisions and do the right thing for your customers and your employees, profitability will automatically follow."
Turky has in the past stated her belief that the banking industry currently demands reformist tactics and vigorously energetic talents in order to handle the evolving power of technology. She has also stated that it is necessary for the industry to adopt progressive strategies in preparation to be revolutionized, an event will happen within a few years, Enterprise reported.
Photo credit: EBRD's website