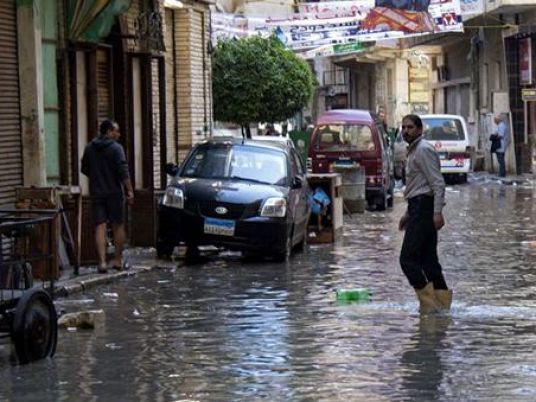 The European Commission has provided 80,000 euros in humanitarian funding to assist families in Egypt most impacted by flooding in Aswan on November.
These funds will help the Red Crescent in Egypt deliver critical aid such as money, blankets and mattresses, health services, and more. It comes as part of the EU's overall contributions to the Disaster Relief Emergency Fund (DREF) of the International Federation of Red Cross and Red Crescent Societies (IFRC).
Over 1,157 families made up of a total of 5,935 people who lost their crops and homes in the rains will directly benefit from the aid.
Devastating torrents fell in Aswan caused the destruction of homes, flooded streets, and disturbed enough scorpions to sting over 500 people.
Aswan was exposed for the first time in its history to heavy thunderstorms in conjunction with thunder, snowfall and strong winds, which caused flooding of streets, power outages in homes, water stations and utilities, the collapse of many homes and damage to furniture and electrical appliances, and winds uprooted trees and electricity towers.
The city of Aswan also spent a pitch-black night after a power outages due to power supply stations going out of service.
The rains irritated scorpions out of their burrows filled with torrential water in the sandy areas surrounding several settlements by Aswan.
The EU is a major source of humanitarian aid to those impacted by war, epidemics, food shortages and natural disasters.
In 2021 alone, the EU has allocated over six million euros in humanitarian aid to help people in need in Egypt.