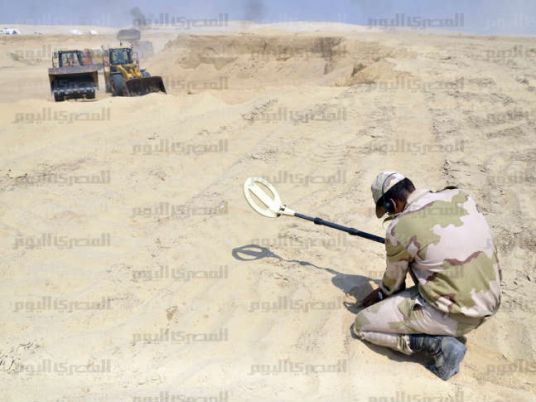 Egypt has many dangerous land mines planted throughout its territory, yet does not know where they are or how to safely detect them, says Saeed al-Qattan, mine and explosives detection expert and deputy chairman of Egypt-Japan University of Science and Technology.
During a workshop entitled the "Detection and Identification of Explosives and Mines in Egypt" on Sunday, Qattan argued the problem poses one of the most impending dangers to Egypt. The country must begin to detect the land mines, he said, adding that Egypt does not have a map of where the mines are located.
The North Coast and Alamein areas are the two areas filled with the most mines, he said, arguing that the mechanical method of detecting them is very destructive to the soil, makking it unsuitable for cultivation.
Qattan explained that if Egypt could apply a method to differentiate between explosives and non-explosives, these areas would become much safer. He pointed out that the safety of the specialist detecting and detonating the mines should of course be highly put into consideration.
Edited translation from Al-Masry Al-Youm