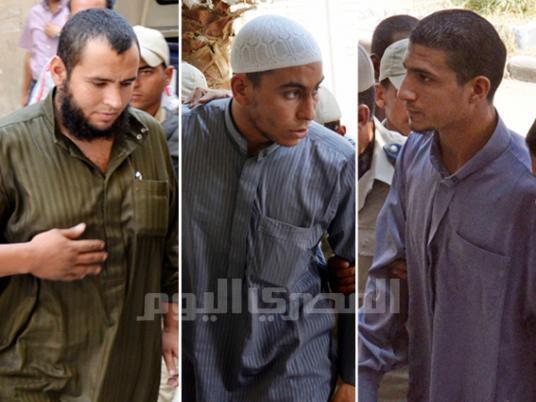 The family of Ahmed Hussein Eid, a student who was slain in Suez in July, on Tuesday requested that the public prosecutor challenge the punishment of the three men found guilty of killing him.
The Suez Criminal Court on 25 September sentenced the men to 15 years in prison.
Ahmed al-Kilany, the family's lawyer, said the verdict was issued for one charge only, beating to death, but the men were also charged with forming a terrorist group and spreading extremism. "They confessed to those charges during the investigation," he said.
The prosecution said when referring the defendants to trial that they formed an illegal group with the purpose of assaulting freedoms and personal rights through terroristic means, imposing extremist religious views through force, thuggery and putting citizens' lives in danger.
The defendants confessed to being Salafis who practiced "the promotion of virtue and the prevention of vice" upon the encouragement of some Salafi sheikhs.
Twenty-year-old engineering student Ahmed Hussein Eid died on 1 July in an Ismailia university hospital after being stabbed by three men while he was walking with his fiancée.
According to Eid's fiancée's testimony as published in Al-Masry Al-Youm, the men had confronted the young man about walking alone with a girl before stabbing him in the groin and driving away on a motorcycle.
Edited translation from Al-Masry Al-Youm