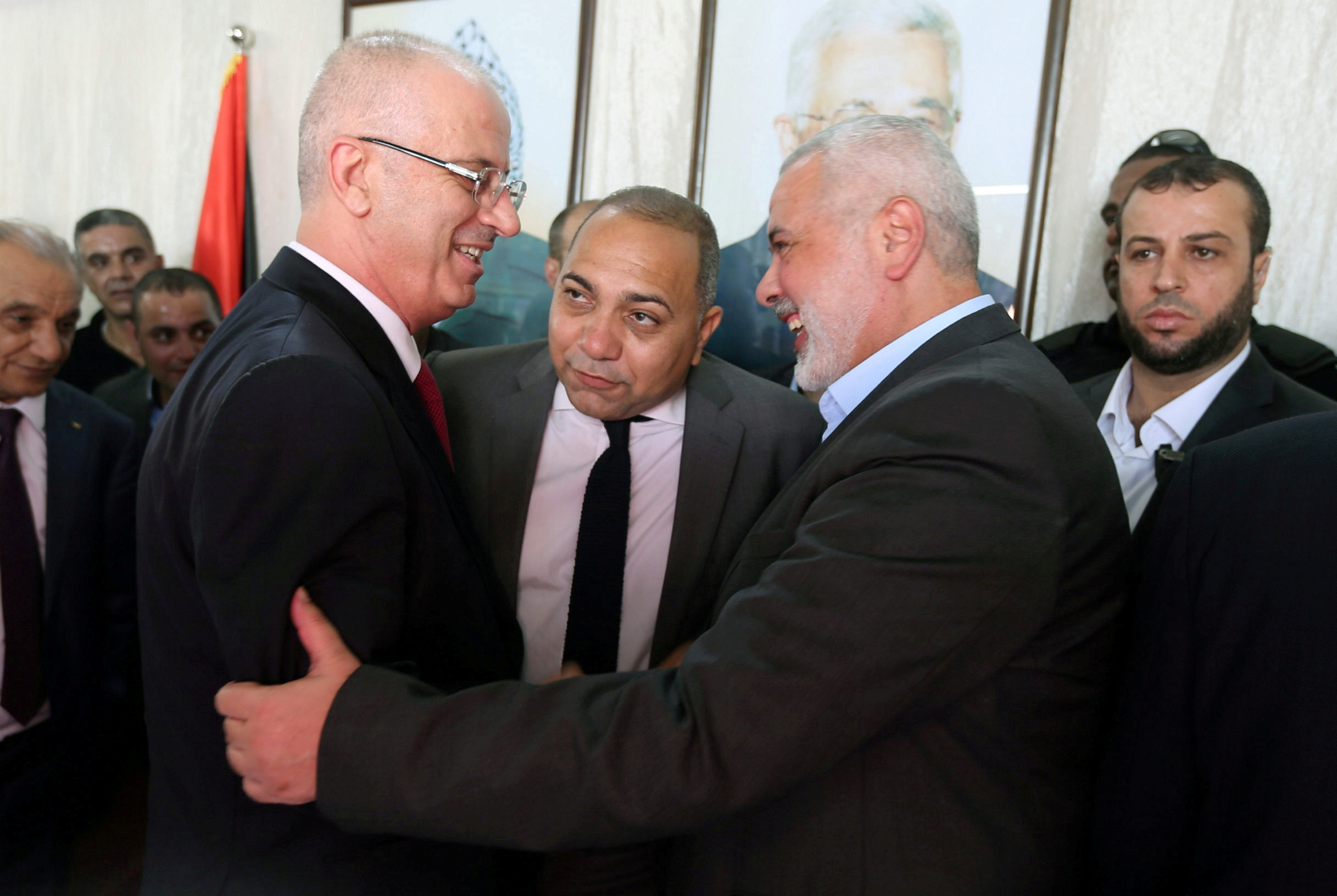 Fatah and Hamas movements sent two delegations to Cairo on Monday, in order to push towards a reconciliation and discuss the details of handing over the Rafah border crossing to the Palestinian Unity Government. The Fatah government has officially managed the Gaza strip since October 2.
The Fatah movement, chaired by Azzam al-Ahmad, met with Palestinian President Mahmmoud Abbas, on Sunday, to discuss the details of agenda topics they plan to tackle with the Hamas movement in Cairo.
A member of the Fatah Central Committee, Abbas Zaki, told Al-Masry Al-Youm that Fatah will not ask the Hamas movement to surrender its arms, used for the Palestinian resistance, during the meeting in Cairo.
Meanwhile, a leader in Hamas, Ali Baraka, stated that Egypt had succeeded in gathering up lead members of Hamas after communicating with the Qatari-backed-delegation.
Baraka referred that Hamas abdicated the presidency of the Palestinian Unity Government to reinforce the position of the Palestinian authority, for upcoming negotiations with the United States over peace with Israel.
A former leader in Fatah, Muhammad Dahlan, is set to arrive in Cairo on Monday, accompanied by a member of Fatah's current reform, Samir al-Shahawy, coming from the United Arab Emirates to participate in the delegation meeting, according to a statement by a source close to Dahlan.
Edited Translation from Al-Masry Al-Youm