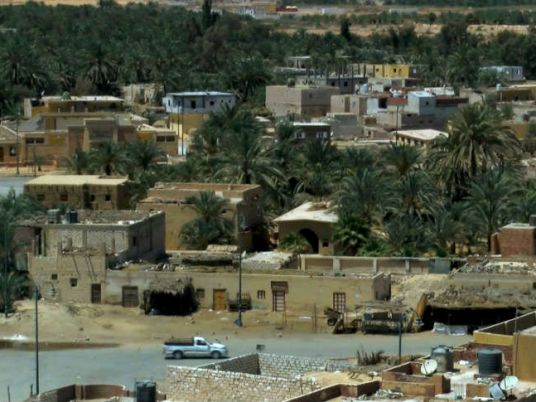 A US expatriate living in Siwa city, Marsa Matrouh governorate, murdered his Egyptian wife on Saturday by beating her to death with a hammer as she slept.
The shocking crime is the first of its kind recorded in a city known for its peaceful inhabitants.
According to investigations, Hussian, 52, confessed to police that he killed his wife Ghalia, 41, due to irreconcilable differences between them.
Hussian said he was "fed up with her", and decided to kill her a week ago.
The couple had been married for many years, with five children: the oldest being 15 and the youngest three years old.
A security source explained that the suspect is from a Muslim family from the US, of Hispanic origins. His wife came from Cairo and was a graduate of Al-Azhar University. The couple had lived in Cairo for 10 years, and moved to Siwa eight years ago.
The source added that Hussian was known to always isolate himself and physically abuse his wife. The murder had been triggered by a fight between them, according to the source.
Hussian had visited a mosque to ask for a shroud, and told people his wife had passed away. He then contacted some women to come over and bathe the body for funeral rites, only for them to note the signs of abuse on her body and call a doctor from a nearby health unit.
This led to the involvement of the police, who visited Hussian to ask for an explanation which led to his confession.
Siwa citizen Youssef said that Ghalia was known for her kindness and upstanding reputation.
Edited translation from Al-Masry Al-Youm