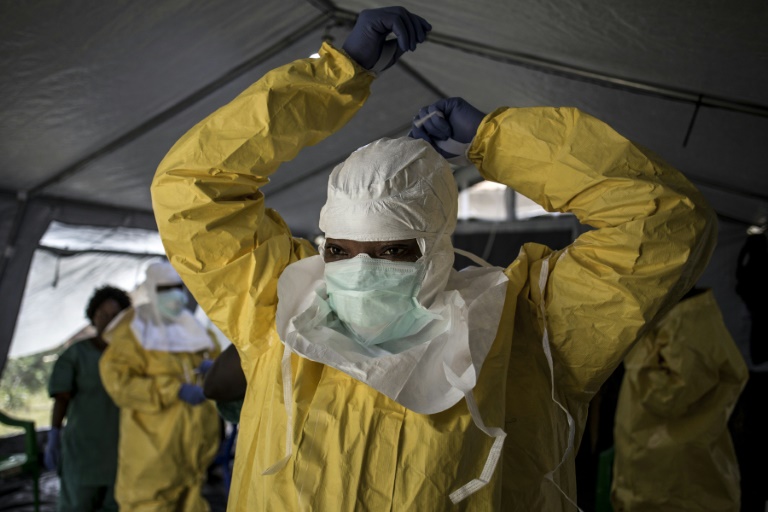 Thomas Eric Duncan became the face of a crisis when he was diagnosed with Ebola in the United States, but he was simply "Eric" to his fiancee, Louise Troh, who said she has endured threats and battled nightmares since his death in October.
Troh's book "My Spirit Took You In," released on Tuesday, chronicles their life from a meeting two decades ago in Ivory Coast where she had fled a civil war in Liberia, to his death in Dallas, where he went last year to visit her and their son, Karsiah, 19.
"I have nightmares," Troh told Reuters in an interview. "It's hard to concentrate on anything else."
Duncan became ill shortly after arriving in Dallas at the height of an Ebola outbreak in West Africa. He sought treatment at Texas Health Presbyterian Hospital, telling staff he had recently been in Africa.
He was given antibiotics and sent home, but later brought back by ambulance. He became the first person to be diagnosed with Ebola in the United States and died 11 days after being admitted.
The case touched off waves of alarm in the United States, where Liberians and others from West Africa said they were ostracized and feared losing their jobs.
Troh, 55, her 13-year-old son and two relatives who shared the apartment where Duncan stayed were quarantined for the mandatory period of 21 days. They got death threats, they said, and some even called Duncan a terrorist intent on spreading Ebola across the country.
"He did not mean to come here with Ebola," said Troh. "He came purposely for us to get married and live together."Troh said she is not angry with Duncan but is sorry his trip unknowingly carrying the virus caused so much pain and turmoil.
Two nurses who cared for Duncan at the hospital, Nina Pham and Amber Vinson, became infected with Ebola. Both recovered.
Duncan's parents and four children reached a settlement with the Dallas hospital, which admitted to mistakes in his care. Troh was not part of the settlement.
Her notoriety has prevented her from returning to her job as a nursing home aide or seeking other employment, Troh said.
"People are calling me the 'Ebola man's wife,'" she said. Adding to the grief was the necessary decision to cremate Duncan's body to prevent further contamination, but it also deprived the family of a traditional funeral, she said.
Troh said she hopes to change the focus by telling their love story so that Duncan's life will not be defined by the disease that killed him."He was just Eric," Troh said. "He was a person. He was a human being.