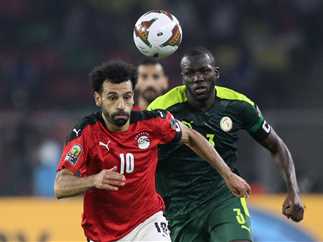 The FIFA Disciplinary Committee announced its final decision regarding the violations committed in the match between Senegal and Egypt in the second leg of the decisive third round of the African qualifiers for the 2022 World Cup in Qatar.
It previously imposed a fine of US$180,000 on the Senegalese football federation and ordered a match without audience between the two teams.
The committee said the penalties were imposed due to failure to implement safety rules, throwing objects in the pitch, the use of fireworks and lasers, and the use of an offensive banner by fans.
FIFA also imposed a $6,000 fine on Egypt for the team's "misconduct".
The Disciplinary Committee decided that sanctions are all that the Senegalese team will be exposed to, and that a rematch would not be held.
The Senegalese team qualified for the 2022 World Cup after defeating Egypt on penalties, in a match that witnessed many violations in held at the Abdoulaye Wade stadium in Diamniadio, about 40 km from the Senegalese capital Dakar.