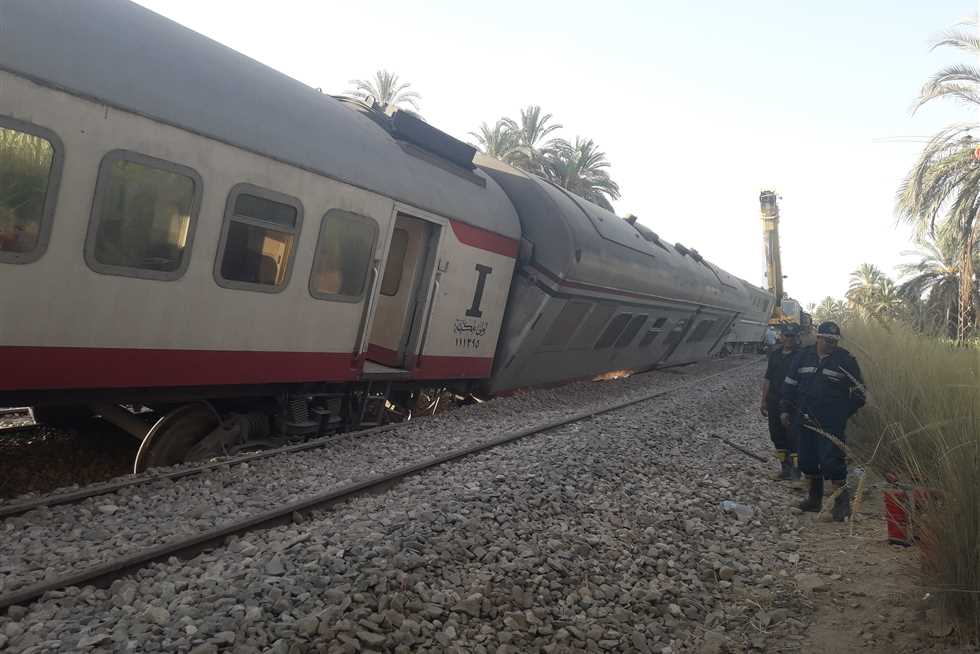 Egypt's Ministry of Health and Population announced on Thursday morning that 15 passengers were injured after a train derailed in the country's Sharqiya Governorate, confirming no deaths.
The ministry added that the injured have been transferred to Minya al-Qamh Hospital, and their injuries vary between bruises and abrasions.
Head of the Sharqiya Security Directorate, Major General Ibrahim Abdel Ghaffar, was notified Wednesday night by the warden of the Minya al-Qamh that the train had derailed.
Immediately following the accident, technicians, security officials, and 23 ambulances, 15 from Sharqiya, and eight from Qalyubia, were dispatched to the scene.
Train accidents have been a common occurrence in Egypt, with some resulting in a large number of deaths and injuries.
Egyptian President Abdel Fattah El-Sisi has ordered a rebuild of Egypt's national rail system in which authorities will update the lines, add new lines, and increase overall safety.
The railway renovation is part of a larger ongoing transportation overhaul that includes new high-speed trains, additional metro lines, and road improvement projects.