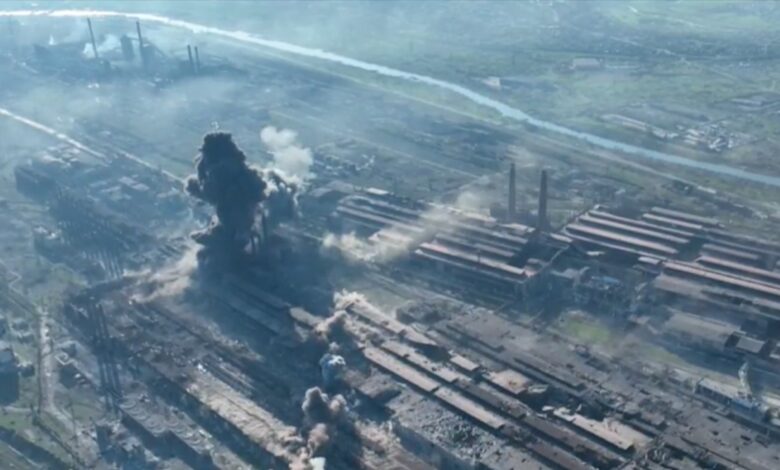 Ukrainian presidential adviser Oleksiy Arestovych spoke about the latest situation in the Azovstal steel works in Mariupol, saying Ukrainian forces "repelled" Russian troops at the plant.
He told Ukrainian television that "we can say that yesterday Russian troops entered the territory of Azovstal and were repelled by our defenders."
He said a lot of contradictory information was circulating, but added: "We can say that there are ongoing combats. All other information is being clarified."
"Negotiations with Russia are ongoing [on new evacuation corridors], and all the diplomatic authorities are involved," he said.
There is no sign that any civilians have been able to leave the ruins of the steel complex Thursday despite the Russian Ministry of Defense saying it would open evacuation corridors from the plant today.
CNN's efforts to reach commanders inside the Azovstal plant have been unsuccessful.