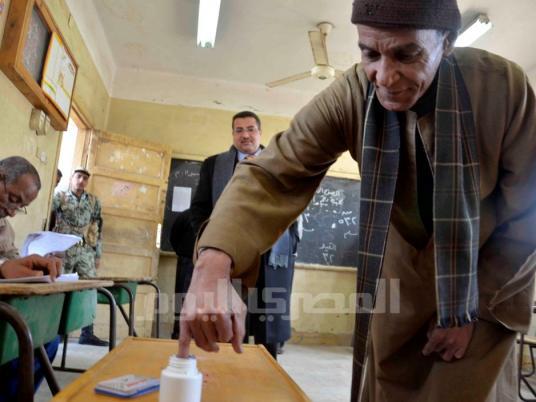 Yousry Abdel Kerim, head of the high elections commission's technical bureau, on Tuesday said the final results of the People's Assembly elections will be announced on Saturday, 21 January.
Elections for the People's Assembly, the lower house of parliament, began on 28 November last year and were conducted over three phases, ending on 11 January. They were the first elections held since the overthrow of President Hosni Mubarak and are generally considered Egypt's first free elections in decades.
Reruns remain scheduled for some constituencies, as ordered by courts.
"The commission will not carry out court orders issued after 19 January," Abdel Karim said, "for the first parliamentary session is convening on 23 January."
Results announced following each phase of the elections showed that the Freedom and Justice Party, the political arm of the Muslim Brotherhood, won the majority of votes. The Salafi Nour Party came in second.
The main task of the new parliament is to select a constituent assembly of 100 members to write a new constitution.
Some liberals fear that the Islamists' victory will lead to the limitation of personal freedoms in Egypt. Islamists have reiterated that they seek a government that includes diverse political forces, along with a constitution that represents all Egyptians.
Translated from Al-Masry Al-Youm