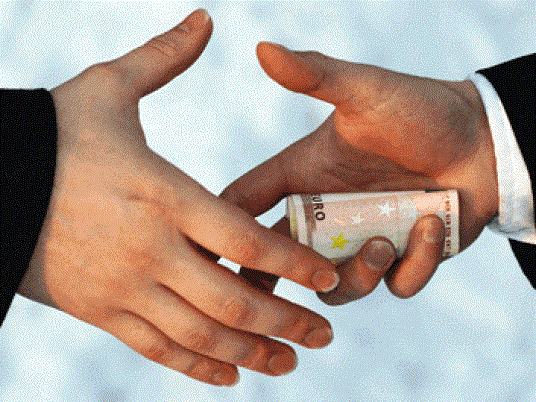 Top prosecutor Nabil Sadek referred Tarek Abdel Wahab, adviser to the Finance Minister for real estate tax affairs, Mahmoud Fakhr Baraka; chairman of Star Light for Real Estate Development and Tourism; Amal Abdel Wahab Hassan, inspector of the Central Administration of Tax Inspection; and accountant ElNasser Gamal Baraka to the Criminal Court on charges of bribery.
The defendants are accused of requesting and receiving bribes to accelerate the procedures of allocating a plot of land (159 acres) in ​​Dabaa for the the second defendant's company.
According to investigations, the Finance Minister's adviser requested an LE4 million bribe from Baraka through the other two defendants, Hassan and Baraka, in return for accelerating the required procedures for allocating land to Baraka.
The defendants were caught redhanded and confessed to committing the crime during interrogations.
Voice calls were recorded upon permission from prosecutors of the defendants agreeing to the bribe. They were caught redhanded later on while handing over LE1 million to the official, as the first batch of the bribe.
Edited translation from Al-Masry Al-Youm