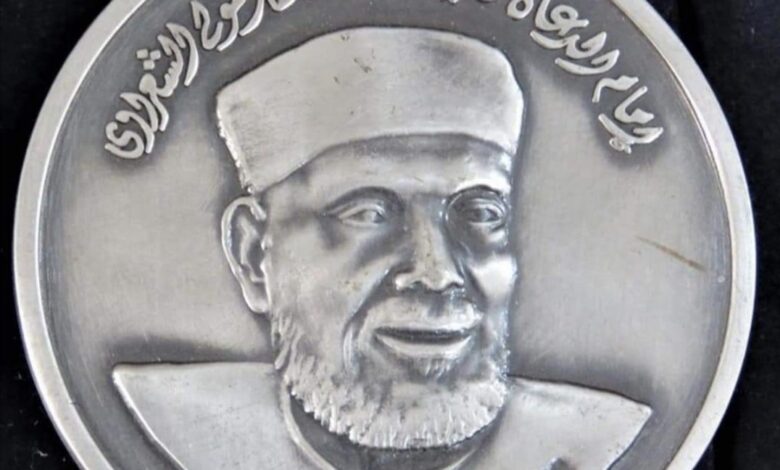 The Ministry of Finance announced the launch of a commemorative coin bearing the image of renowned Islamic preacher Sheikh Mohamed Metwally al-Shaarawy, under the "Fingers of Gold" project.
Speaking of the project, the ministry said that "It embodies creative innovations in which ancient civilizations blends with the present's rich historical achievements."
The family of the late Islamic preacher expressed happiness at the Ministry of Finance's gesture and his grandson, Samy al-Shaarawy, told Al-Watan newspaper that the commemorative coin was a beautiful surprise.
Samy expressed his happiness at the Egyptian government's interest in great Islamic preachers like Shaarawy.
"It is a very beautiful gesture from the Egyptian government, reflecting its interest in influential personalities throughout the history of Egypt, such as my grandfather," he said.
"Introducing this coin is a reminder to citizens of one of the pillars of almost the entire Islamic world, not just Egypt," he added.
Samy noted this is not the first time Sheikh al-Shaarawy has received a coin in his honor, and these gestures teach the new generations of Muslim preachers like Shaarawy who had a strong impact on the Islamic world.