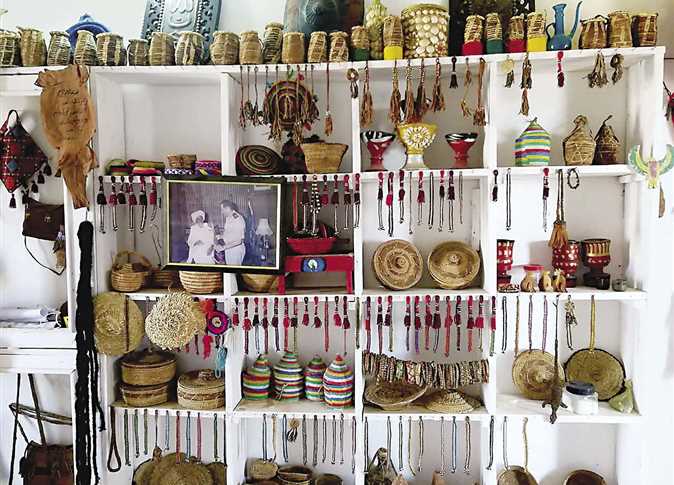 Artist Aboul Hassan al-Dakrouny has established a museum in an effort to collect and document the leather handicrafts and art paintings that combine the folk heritage of the southern Egypt-based Bashary tribe and record the history of life in the Halayeb and Shalateen area south of the Red Sea governorate.
The museum received during the first days after its inauguration many tourists from different nationalities who are staying in the hotels of south Marsa Alam and arrive on one-day visits to visit the city of Shalateen.
Dakrouny is one of the most prominent figures who has documented the life of the Bashary tribe through his paintings, which have been displayed in many exhibitions, and through his new Halayeb and Shalateen Museum.
Dakrouny said that his museum includes artifacts that preserve the history, heritage, customs and traditions of his ancestors from the Bashary tribe who are scattered in the valleys and along the coast of the Halayeb and Shalateen area.
Dakrouny said the museum contains items such as the crooked dagger of al-Shoutal, al-Darqa, al-Boutan, and other items that are part of the Bedouin costume of his tribe especially at the time of war. It also contains Bedouin women's accessories.
The paintings of Dakrouny reflect aspects of the Bashary tribe's life since a quarter a century, ago before the characteristics of modern life reached Halayeb and Shalateen, including deer hunting trips, trees, desert landscapes, primitive campfires and barbecues, local dishes, men's clothes, and various dances.
Edited translation from Al-Masry Al-Youm