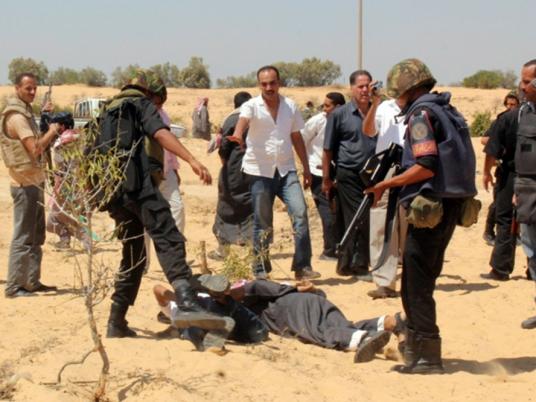 The first civil police company will be established in Assiut, an enthusiast of the idea of civil police in Egypt announced. It will be based, he said, on citizens' right of arrest that they can use to help the police, a right recently confirmed by the prosecutor general.
"The idea came to me after I saw militias outside the presidential palace," Awny said, adding that the state of lawlessness made people afraid of Islamist groups. As such, they form popular committees, which in Awny's view, are actually militias abusing the security vacuum and police strike.
Awny said that all of Egypt's authorities, including the Interior Ministry, are prohibited from discriminating between individuals, or indulging in politics and partisan activity.
"We all feel the danger since the storming of police stations and the opening of prisons, with no one having been brought to trial," he said. "So I thought of establishing this company in Assiut as a public offering."
He said the company intends to enforce discipline in the street, and catch offenders to hand them over to the police. "We would be moderately armed with weapons to be licensed by the Interior Ministry," he explained.
"We have already submitted the company's application to the Assiut security director," he said. "He and the security leaders welcomed the idea, especially after the prosecutor general granted citizen arrest powers."
"The idea was also welcomed by Coptic and Islamic figures who said they would buy shares in the company," he added.
"Muslims and Christians cannot be passive in the face of attempts to weaken the Interior Ministry," he said. "Only the police can deal with the complex demographic nature of the villages and hamlets in the governorates."
He said the company's starting capital would be LE100 million. "We are also conducting feasibility studies of districts and neighborhoods, looking at how to deal with citizens," he said. "And we are coordinating with the Interior Ministry's Homicide Department."
He urged the authorities to speed up approval for establishing the company so that it can sooner start confronting the "state of lawlessness, especially in Upper Egypt, where there are many unlicensed weapons."
Edited translation from Al-Masry Al-Youm