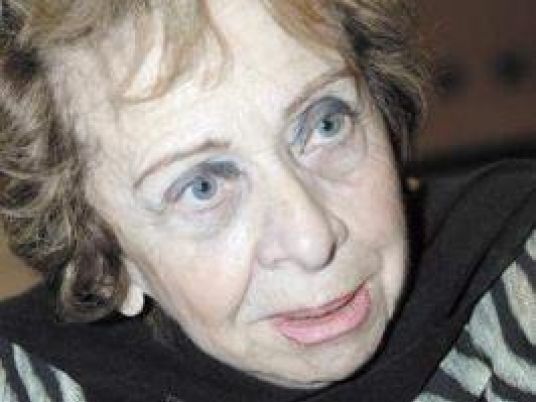 A funeral service was held on Tuesday for International Opera singer Ratiba al-Hefny, who is also the former dean of the Arabic Music Institute in Cairo and the first President of the Cairo Opera House after it reopened in 1988.
In a statement issued on Tuesday, the Cairo Opera House said Hefny, 82, died the night before after suffering from a drop in blood circulation.
Born in 1931, Hefny played the piano at the age of five and studied music in Germany where her father, Mahmoud Ahmed al-Hefny, who wrote dozens of books on music, also studied.
Following her return from Germany, Hefny participated in an operetta titled "The Merry Widow" in 1961 and performed the lead role in Aida. She established the Festival and Conference for Arab Music in the 1990s and she headed the Arab Society for Music, an adjunct to the Arab League.
Hefny wrote several books including, "Om Kolthoum," " Mohamed Abdel Wahab: His life and art" and "The Simple Music Encyclopedia."
She obtained the State Incentive Prize in Arts in 2004.
Edited translation from Reuters