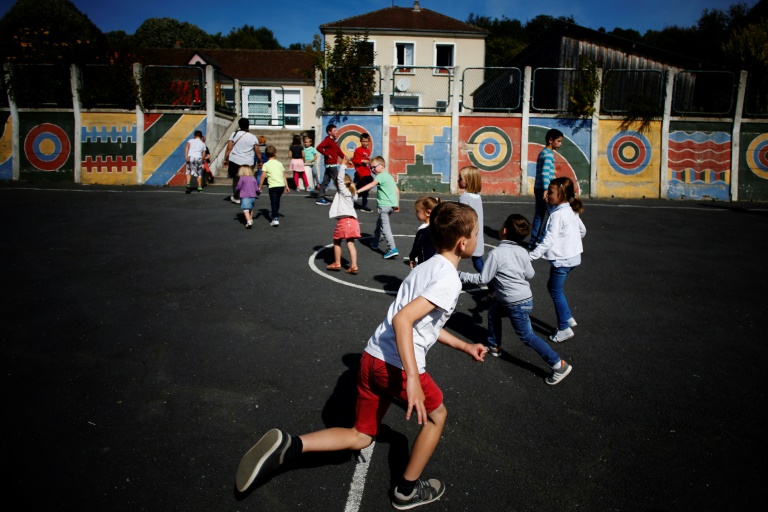 The world's first children's television series about sexual harassment will be screened next year, its Italian makers told AFP Saturday.
"Jams" will tell the story of an 11-year-old girl called Joy who is harassed by a powerful family friend, a lawyer who plays football with her father.
The show, aimed at nine to 14-year-olds, is the first ever to be fully dedicated to tackling the delicate subject, say its producers, the Italian state broadcaster Rai.
Luca Milano, the head of Rai Ragazzi (Rai Kids), told AFP that future series might also tackle sexual bullying, abuse and shaming among children themselves.
He said that the makers worked closely with a panel of leading child psychologists before a single scene was written or shot.
"The series was written and is now being directed with the supervision of a neuropsychological team from a hospital in Rome that specializes in this area," Milano added.
'Very difficult moments'
"This team not only helped in writing the show, they have also assisted the kids who are acting in the show. After all, they are only children, and they are having to get across some very difficult moments."
A clip from the 10-part series was loudly applauded when it was shown at the MIPJunior, the world's top children's entertainment market in Cannes, France.
The story begins with Joy thriving and excelling in a school cooking competition.
"But her mood changes suddenly — and it is her friends rather than her parents who first realize there is something wrong," said Milano, who said the show is designed to empower children to speak out.
"The idea was to teach kids how to identify risky situations, and from the parents side how to see the signals. We also show kids how to speak to adults. Because it is not easy to speak to an adult about this."
Milano said only a public broadcaster could take on such a challenging subject. "We want to get everything right. You have to be patient and very careful. Children respond differently from one year to the next and you have to really work out the right words to use."
'Right thing to do'
Shooting will finish on the show at the end of November. But Rai are already working on an education campaign to accompany the series, with other broadcasters closely watching the results.
Milano admitted that "this is very hard content to go on a kids' channel. However the theme is so important we feel it is the right thing to do.
"It is made realistically and is partly improvised so the children themselves can choose their own words. It is about empowering them.
"It is so delicate a theme we want it to be perfect," he added.
The miniseries has an upbeat ending with Joy deepening the bonds with her friends and "continuing her life as normal after the adult world intervenes," said Milano.
"Of course we love to have soft stories for children and to let them enjoy fairytale worlds. But we also have to equip them for real life, and to have stories that reflect it," he added.
Italy has not always been at the forefront of enlightened programme-making.
The channels owned by its former prime minister Prime Minister Silvio Berlusconi — who was embroiled in a scandal over under-age girls at his "bunga bunga" parties — were notorious for their scantily-clad female presenters.
Last month the country's film and entertainment industries were accused of being riven by "toxic masculinity" at the Venice film festival.