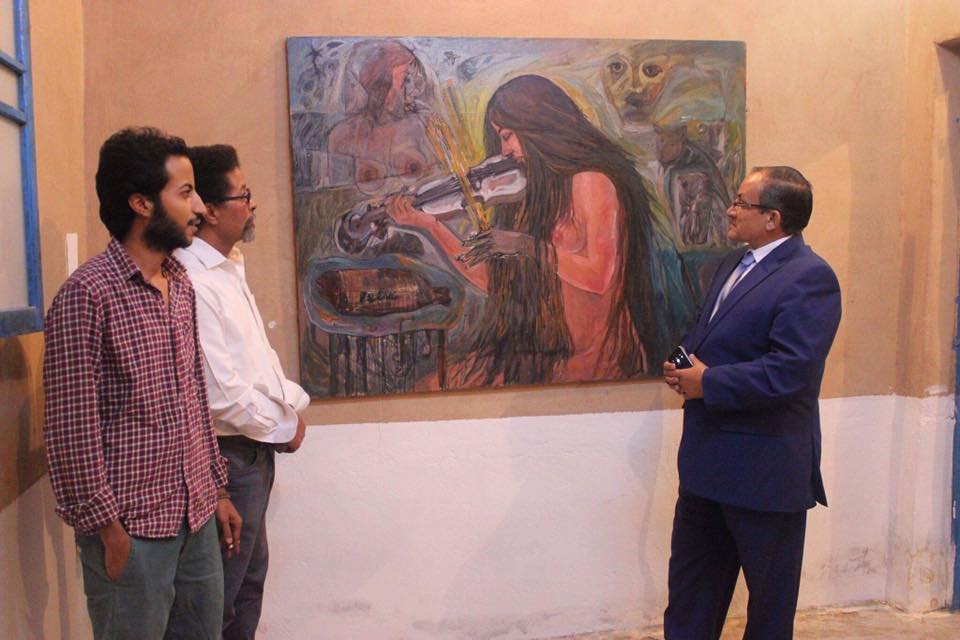 Luxor International Visual Arts Forum (LIVAF) kicked off its first session at Luxor city, Upper Egypt, on Sunday with the participation of artists from nine countries: Kuwait, Tunisia, Sudan, Spain, Italy, Hungary, Poland, South Korea and Egypt.
The end of the forum, which runs until 25 February, will witness the exhibition of 100 works of art and visual arts.
The general coordinator of the forum Mohamed Oraby said that the participants in the forum have interests that vary between the arts of sculpture, photography, performing arts, video art and modern media arts.
He pointed out that this is to gather all visual arts under one umbrella, in addition to belonging to different age groups, to create a creative dialogue between different artistic races, and age groups.
Oraby stressed that this enriches the Arab visual arts movement, and benefits various international art schools and their renewal, in addition to enhancing the cultural role of the city of Luxor, which was the capital of the world and the center of various arts thousands of years ago.
Eiad Oraby, head of ART From People To People foundation, which organizes the forum, said that LIVAF is presided by Safia Qabbani, Dean of the Faculty of Fine Arts, Helwan University.
He said that LIVAF has chosen the Kuwaiti artist Abdulaziz Al-Tamimi to be the guest of honor for this year's session.
He said that the Italian artist and head of the Italian cultural institute in Cairo Paolo Sabbatini opened the first symposium of the forum with a lecture on contemporary Italian art.
Oraby said that the forum includes three events: the first is a symposium for professional artists, with the participation of 20 artists and a workshop for young artists, with the participation of 10 participants, and the Luxor Salon of Visual Arts.
Edited translation from Al-Masry Al-Youm