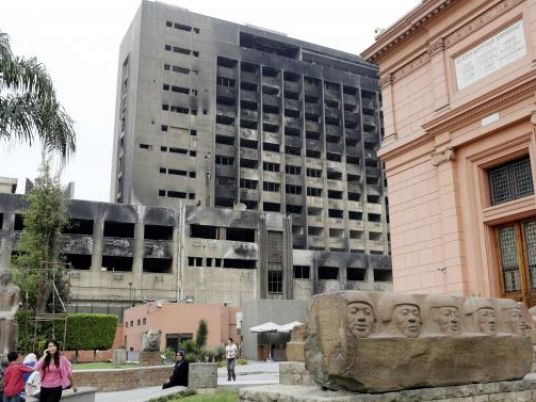 The CEO of the Sovereign Fund of Egypt Ayman Soliman announced Tuesday that five coalitions have expressed their desire to develop the land of the headquarters of the dissolved National Democratic Party, which is overlooking the Nile.
This is the second venture in the fund's plans to develop assets dissolved to the state, following the announcement of the winning alliance to develop the Tahrir Complex.
According to Soliman, it is likely that the land of the NDP headquarters next to the Egyptian Museum and Abdel Moneim Riad Square in the downtown area will be converted into a hotel, commercial and residential project, amid expectations that the tender for the project will be launched within weeks.
The sovereign fund plans to launch another tender to develop the headquarters of the Interior Ministry in downtown Cairo, which could be used as the headquarters of an unspecified French university, as well as a center for entrepreneurship and start-ups, according to the Minister of Planning and Economic Development.