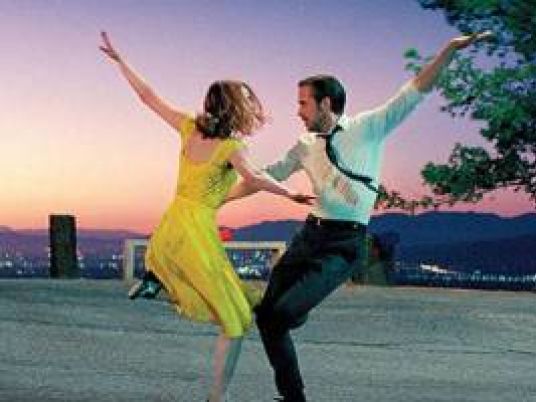 Singing animals, a strange new boyfriend, and a musical romance between Ryan Gosling and Emma Stone are just some of the movie highlights heading to theaters before the year is out. Here are five of the best.
1. Keeping up with the Joneses
The "Superbad" director returns with a new comedy starring Zach Galifianakis and Isla Fisher. Thanks to their new neighbors, the Joneses — played by Jon Hamm and Gal Gadot — the pair become embroiled in an international espionage plot. Despite their seemingly perfect appearance, the Joneses are actually secret agents.
US release: October 21

2. The Edge of Seventeen
Chosen to close the upcoming edition of the Toronto Film Festival, this comedy follows two high-school students whose friendship is tested to the limit when one starts dating the other's brother. Young actresses Hailee Steinfeld and Haley Lu Richardson take the lead roles, joining seasoned co-star Woody Harrelson.
US release: November 18
3. La La Land
Picked to open the 73rd Venice International Film Festival, this musical tells a tale of romance between a jazz pianist and an aspiring actress in Los Angeles. This new film from Damien Chazelle — who notably directed the 2014 movie "Whiplash" — reunites Ryan Gosling and Emma Stone, who previously played an onscreen couple in "Crazy, Stupid, Love." J.K. Simmons, who starred in the filmmaker's first movie, is also in the cast.
US release: December 16
4. Sing
The latest creation from the studios behind "Despicable Me," "Minions" and "The Secret Life of Pets," is an animated musical comedy set in a world populated by anthropomorphic animals. To save his theater, Buster the koala decides to hold an international singing contest. Matthew McConaughey, Scarlett Johansson and Reese Witherspoon lend their voices to these onscreen animals and would-be singers.
US release: December 21
5. Why Him?

Bryan Cranston and James Franco star in this zany romantic comedy following a father's loathing relationship with his daughter's new boyfriend, an internet billionaire. Zoey Deutsch plays the darling daughter who tries to calm tempers and convince her father to accept her somewhat unusual choice of man. US release: December 25