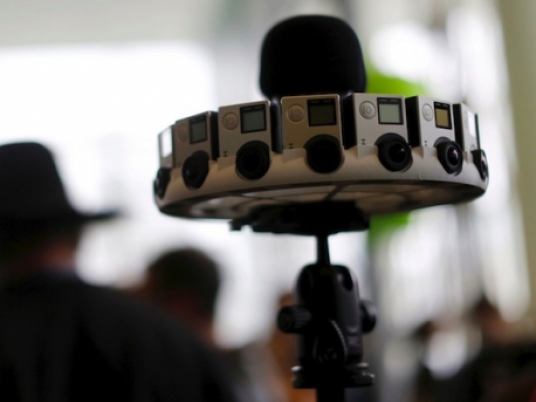 Whether you're surfing Australia's North Coast or gliding over a Hawaiian volcano in a microlight aircraft, bungee jumping over a local river or jumping out of a plane, the action camera has become a staple for people on vacation wanting to immortalise their adventures.
Here is a selection of five action cameras, compact enough to take with you anywhere, that all record in high-definition to preserve those memories.
GoPro HERO4 Session
GoPro's latest camera is being billed as the company's smallest, lightest, most convenient camera yet. More rugged and water resistant than ever (up to 10m), the GoPro HERO4 Session features easy one-button control for 4K Ultra HD or liquid-smooth slow motion video at up to 240 frames per second, and for photo bursts of 30 images per second. The camera is also able to adapt to any kind of lighting conditions automatically, thanks to its intelligent Auto Low Light Mode.
The GoPro HERO4 Session retails for US$399.99 (RM1,523).
HTC RE
Taiwanese manufacturer HTC wanted to enter the action camera with a waterproof model like none other, and the RE does in fact hit the market with a unique design and new functionality. Remarkably fun and easy to use, the RE turns on in your hand, shoots photos and videos without a viewfinder and streams everything to your phone for easy editing and one-press sharing. It is waterproof up to 1m without a case and films videos in 1080p HD with its 16MP sensor and 146-degree wide angle lens.
The HTC RE retails for a little more than US$250.
Xiaomi YiCamera
Xiaomi, a Chinese manufacturer, recently launched its first action camera in Asia, a GoPro clone at a fraction of the price. This camera has a 16 million pixel sensor, compared to the GoPro HERO4 Session's 12 million pixels, that is capable of filming 1080p videos at 60 frames per second. Just like any other high-end action camera, the YiCamera is waterproof and compatible with Wifi and Bluetooth.
You can purchase the Xiaomi YiCamera from sites such as Amazon for less than US$100.
Sony Action Cam 4K X1000V
Sony's new action cam is a high-performance piece that is resistant to water up to a depth of 10m. However, its main attraction is the quality of its Zeiss Tessar lens, which is capable of filming in 4K (3.840×2.160 pixels) with an unparalleled 170-degree field of vision, all without a stabilizer.
Sony's Action Cam 4K X1000V retails for US$449.99.
TomTom Bandit
Compact and waterproof up to 50m, TomTom's first action camera also films in high definition, but only at a rate of 15 frames per second. The TomTom Bandit dedicated app allows users to put together and share short video clips simply by shaking their smartphone. The manufacturer has stated that the camera can function for up to three hours on a single charge.
The TomTom Bandit retails for US$399.99.