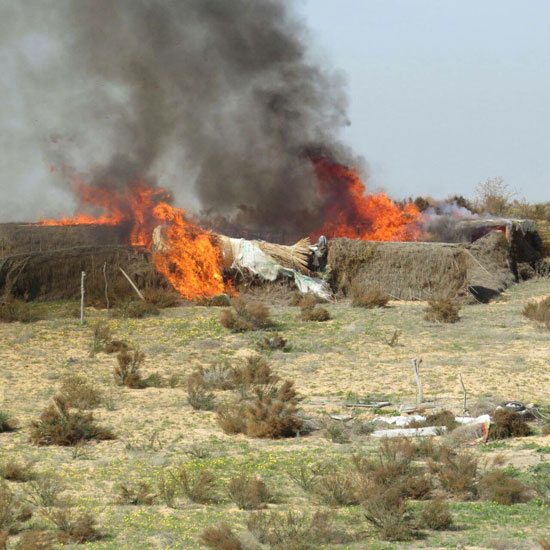 The Interior Ministry announced the death of five policemen and three civilians in two explosions in Sheikh Zwaid at North Sinai while leaving 27 people injured, including a recruit.
The Ministry of Interior said in a statement Tuesday that a suicide bomber, about 15-years-old, blew himself up near a security force who were combing the market area of Sheikh Zuwaid.
The incident resulted in the killing of two police officers and two other low ranking policemen, as well as the death of three citizens, including a child aged six years old.
Twenty-seven other civilians were injured and transferred to hospital.
The statement added that as another security force was conducting large-scale combing in Rafah, an improvised explosive device exploded in a Central Security Forces' armored vehicle, leading to the death of a soldier and the injury of another.
Edited translation from Al-Masry Al-Youm