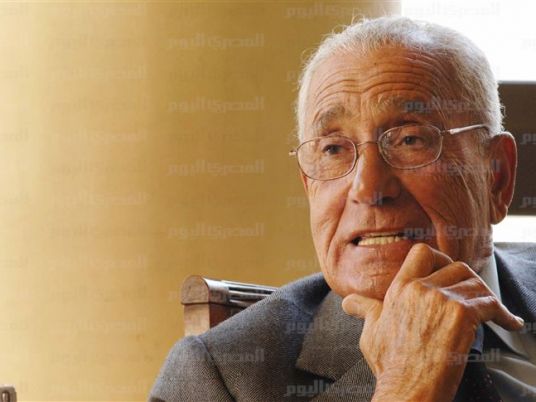 Giza Criminal Court has sentenced five suspects to 10 years of "rigorous" prison time for looting and burning the villa of deceased writer Mohamed Hassanein Heikal.
Mohamed Shokry Ahmed, Ali Mohamed Fawzy, Mohamed Saleh al-Shabrawy, Gamal Farouq Qasem and Gomaa Mohammady al-Sayyed were handed the jail sentences on Monday. Four of them were tried in absentia.
One other suspect, Ragab Mohamed Taha, was cleared of the charges against him.
Public prosecutors presented evidence showing that the suspects broke into the villa Badrasein, Giza, after the dispersal of the Rabaa al-Adaweya and Nahda sit-ins in 2013.
According to prosecutors, the accused fired machine guns in the air to intimidate workers inside the villa and force them to leave before robbing the building and setting fire to it.
A rare copy of Description d'Egypte and paintings by internationally renowned artists were burned during the robbery.
Edited translation from Al-Masry Al-Youm