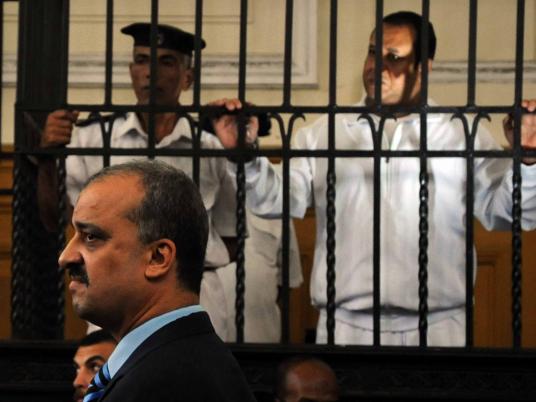 Islam Fares, spokesperson for the Freedom and Justice Party, said that police at Tora prison has arrested Thanaa Abdel Gawad, wife of Muslim Brotherhood leader Mohamed al-Beltagy, after an argument ensued when police allegedly refused to allow her to visit her jailed husband.
Fares added that police charged her with insulting an on-duty public officer.
Jailed Brotherhood members have complained of ill-treatment by prison authorities. Sayed Nasr, the defense lawyer for supporters of deposed President Mohamed Morsy, says 463 pro-Morsy prisoners went on hunger strike on Monday to protest ill-treatment inside the Tora prison.
Nasr told the Turkish Anadolu news agency they all say they are denied visits or must see their visitors from behind glass barriers. "The largest number of prisoners on strike are in Tora prison," Nasr said. "They are jammed inside the cells."
Prison authorities also repeatedly denied deposed President Mohamed Morsy visits by his family and lawyers, citing fears that the visits would be used to reach the outside world and stir up protests and violence among his supporters in the streets.
Edited translation from Al-Masry Al-Youm