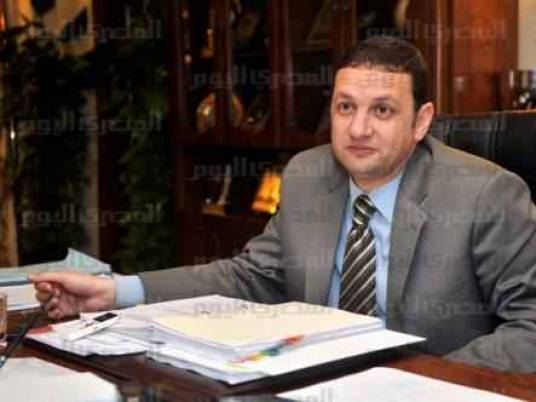 The Muslim Brotherhood's Freedom and Justice Party (FJP) denounced on Tuesday the arrest of Bassem Ouda, former supply minister under deposed President Mohamed Morsy.
In a statement, the FJP described Ouda as "the best supply minister in Egypt's history," adding that his arrest confirms that murderers and corrupt individuals are now walking free while "honourable people are imprisoned under the rule of the coup."
The party asked if Ouda was arrested for "inciting bakeries to produce bread according to humanitarian standards for Egyptians and closing those who were selling subsidized wheat in the black market." It also wondered if the minister was arrested for solving the butane gas cylinders problem, whereas the cylinders reached LE70-100 under "coup rule."
Major General Sayyed Shafiq, deputy interior minister for public security, said: "Troops from public security, national security and Beheira security departments headed on Tuesday to one of the factories after being informed that the former minister was hiding there."
Shafiq told Al-Masry Al-Youm that Ouda did not resist during the arrest. He added that his arrest was based on the public prosecution's decision for inciting violence during clashes in Giza and Bein al-Sarayat.
Ouda is currently being held at Tora prison on the outskirts of Cairo.
Edited translation from Al-Masry Al-Youm