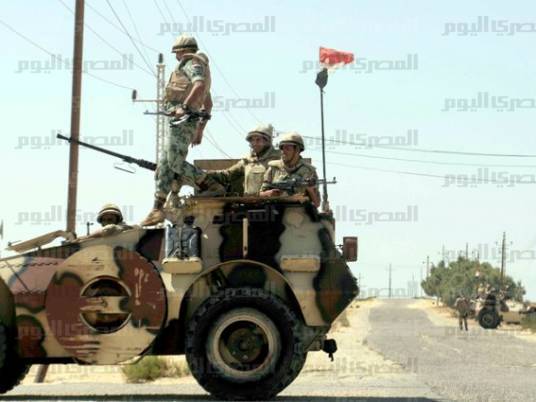 The Freedom and Justice Party (FJP), the political arm of the Muslim Brotherhood, is preparing a set of amendments to the parliamentary election law that would deprive the army and police officers of voting for five years, a leading figure in the party told Al-Masry Al-Youm on Saturday.
The Supreme Constitutional Court ruled several articles of the electoral law unconstitutional, sending the message that a law forbidding army and police officers from voting is wrong. Egyptian military personnel and policemen have never enjoyed this right in the past.
Mokhtar El-Ashry, head of the FJP's Legal Committee, said that, in order to end the crisis, the party is considering adding an article to the electoral law which will prevent those in the army and police from voting for the next 5 years.
The party is also considering the alternative of holding a referendum on the court's decision, said Ashry.
Ashry told al-Masry Al-Youm that adding an article preventing the military and the police from voting in the next election would end the crisis until elections are held for the House of Representatives, a legislative body that could then amend the constitution to permanently forbid their participation in the voting process.
If the court refuses this proposal, President Morsy, according to article 150 of the Constitution, could call for a referendum to decide this controversial issue.
The party said it would submit these proposals to the Shura Council.
Edited translation from Al-Masry Al-Youm