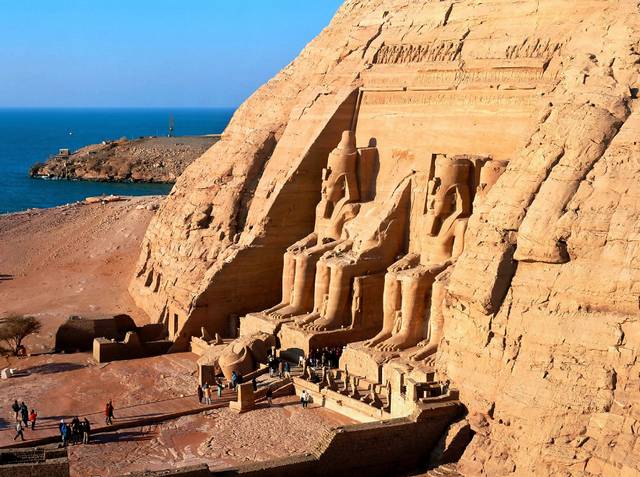 Egypt's Tourism and Antiquities Ministry said that large numbers of tourists flocked to Luxor from Safaga and Hurghada on Tuesday for a one day trip to the various archeological and historic sites in the city, stressing that the flow of tourists to various Egyptian cities was going normally and in accordance to schedule despite fears over the novel coronavirus. 
Visitors to the city of Luxor were from different countries, including Spain, France, Ukraine, England, Croatia and Latvia, the statement added.
No tourism or recreational activities have been canceled in Egypt, Secretary General of the Supreme Council of Antiquities Mostafa al-Waziry said, adding that thousands of visitors and tourist delegations visited archeological sites in Egypt in general and Luxor in particular, including Hatshepsut Temple, Deir el-Bahari, Valley of the Kings, Habu City Temple on Luxor's West Bankr, and Karnak and Luxor temples on the East Bank. 
According to Waziry, the number of visitors this season to the Hatshepsu Temple and the Valley of the Kings exceeded last year's numbers in March.
The statement described tourists expressing their delight at visiting the ancient archaeological sites and enjoying the warm, sunny weather in Luxor and other cities.
Egypt has confirmed 59 cases of coronavirus, or COVID-19, with 8,600 cases having been reported in the Middle East as of Tuesday.
Iran, the epicenter of the outbreak in the region, confirmed 291 deaths on Tuesday and just over 8,000 cases of the virus.
Egypt confirmed its first death from COVID-19 on Sunday — a 60-year-old German tourist who was diagnosed in Luxor before being moved to Hurghada.
On Monday, Egypt confirmed four new cases of the virus, taking its count to 59, most of which are connected to an outbreak on an Aswan-Luxor Nile cruise ship.
Before the announcement of the cluster on the Nile cruise ship, which docked in Luxor, Egypt had only confirmed three cases of the virus. The first case, a foreigner in Egypt, left quarantine after receiving treatment and later testing negative for COVID-19.