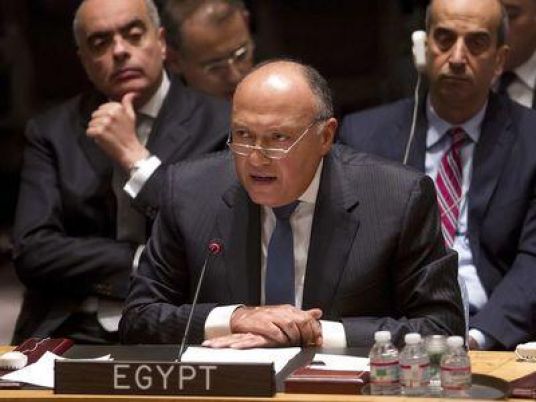 Egypt has said it is getting ready for full participation with other Arab countries launching strikes against Iran-backed Houthi rebels in Yemen, who are at war with the internationally-recognized president, Abd Rabbu Mansour Hadi.
Foreign Minister Sameh Shoukry said in press statements on Thursday that the military strikes, dubbed "Operation Decisive Storm" takes place as Yemen is being "kidnapped and its people are marginalized."
Shoukry told Arab foreign ministers in a preparatory meeting at the Arab League on Thursday that Egypt was preparing for military participation in the strikes with its air, land, and naval forces.
Saudi Arabia began its bombing of Houthi locations in Sanaa and other cities in Yemen, before revealing that ten other countries, mainly Arab, were also taking part. Those included United Arab Emirates, Qatar, Bahrain, Kuwait, Jordan, Morocco and Sudan.
But some Arab states voiced reservations on military action during the Arab League's ministerial meeting on Thursday.
Iraq's Foreign Minister Ibrahim al-Jaafari said his country was against Saudi strikes, stressing the need for a political solution and negotiations instead of military action which, he said, would add to the complexity of the situation.
Oman, a member of the Gulf Cooperation Council, also decided to stay neutral until it manages to reach a compromise among warring parties, sources told Al-Masry Al-Youm.
Edited translation from Al-Masry Al-Youm
.