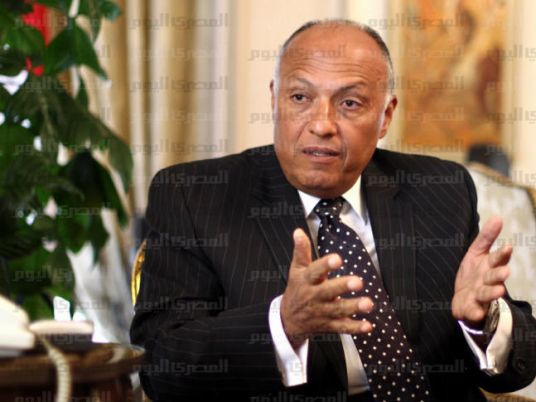 Egyptian Foreign Minister Sameh Shoukry stressed to his British counterpart Boris Johnson the importance of setting clear terms for the return of British flights to Egypt.
Shoukry spoke with Johnson on the sidelines of the UN General Assembly's meetings, held in New York, insisting that the terms should not be left vague, since a more clear and concrete arrangement would help Egypt assess what action is needed on both sides.
The meeting focused on bilateral relations between Egypt and the UK, particularly the resumption of British flights to the city of Sharm el-Sheikh, said Foreign Ministry Spokesperson Ahmed Abu Zeid in a statement.
Shoukry stressed Egypt's aspiration to resume flights as soon as possible, Abu Zeid added.
Cooperation between the two countries in recent times has shown Egypt's real will to make the arrangements necessary to reassure tourists who visit Egypt, Abu Zeid added.
Shoukry stressed Egypt's willingness for further cooperation on such issues, according to Abu Zeid.
Johnson said during the meeting that the UK is fully aware of the negative economic impact of the suspension of British flights to Egyptian resorts along the Red Sea coasts.
He added that cooperation between the relevant agencies of the two countries is reassuring, stressing that he would give special attention to the resumption of British flights soon.
The British government suspended its flights to Sharm el-Sheikh starting November in response to the October 31 plane crash in Sinai, which killed 224 passengers, most of them Russian tourists.
Sharm el-Sheikh is a major destination for British tourists, with a number of budget and charter airlines, including Easyjet, Thomson Airways and Thomas Cook Airlines, carrying visitors to the resort over the busy end-of-year season.
Britain, Russia and other countries suspended flights after the crash. While some have resumed travel to Sharm el-Sheikh, Britain sought deeper reassurances about the security arrangements at the airport.