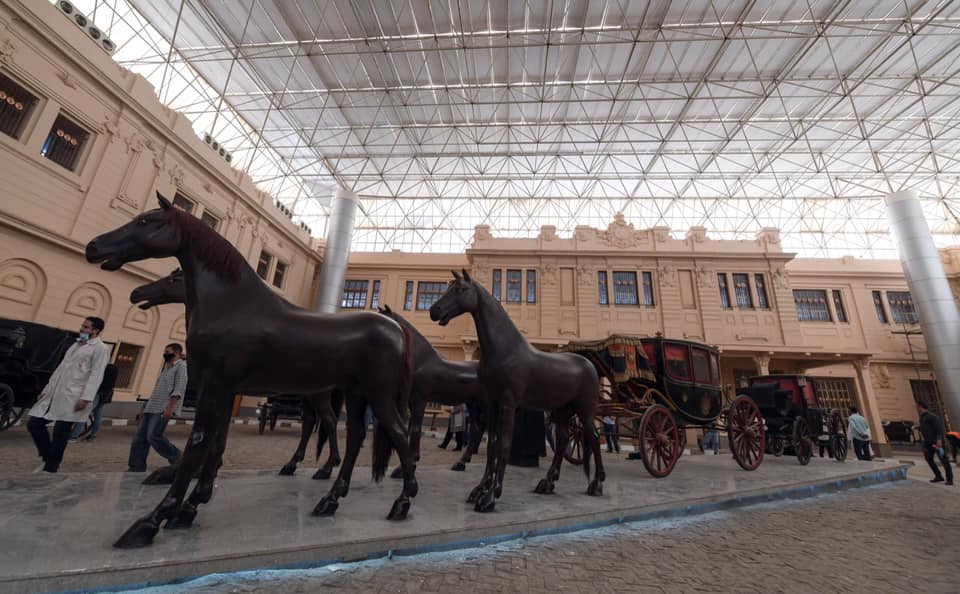 Egypt's Secretary-General of the Supreme Council of Antiquities Mostafa Waziri announced Saturday that the Royal Chariots Museum will be reopened in October, following comprehensive renovation work.
Waziri told Al-Masry Al-Youm that the preparation of several artifacts inside was finalized through a new museum display scenario.
The Royal Chariots Museum houses rare and unique artifacts that illustrate the various means of transportation utilized by the kings and rulers of the Muhammad Ali dynasty, in addition to vehicles used in many official occasions.
The Royal Chariots Museum was established during the reign of Khedive Ismail (1863-1879).
The restoration project began in 2001 and halted entirely several years ago.
The museum is only the fourth of its kind in the world, with others in Russia, England and Austria.
The comprehensive development and restoration process stopped several times until it was effectively resumed in 2017.
Work included general rehabilitation of the building, its structural support, restoring the facades and the completion of architectural finishes – all at a total cost of about LE63 million.
The museum displays about 42 royal chariots that were used by members of the Muhammad Ali dynasty in the royal eras.
Edited translation from Al-Masry Al-Youm