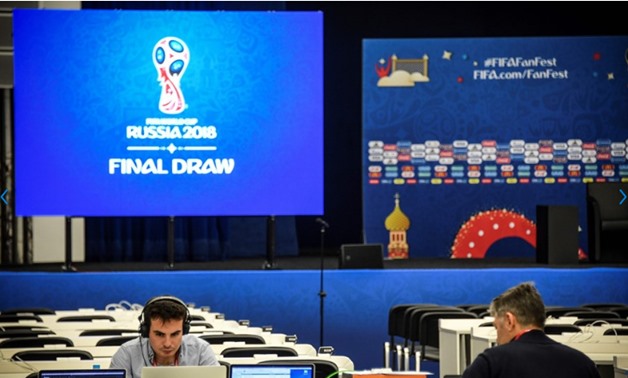 After Egypt was handed a fortunate draw for the 2018 World Cup, drawn against hosts Russia, Uruguay and Saudi Arabia, Egypt manager Héctor Cúper asserted that Egypt will fight in the competition to achieve the best possible results.
"We will attempt to achieve the best possible results and we will give our maximum," Cúper told TyC Sports.
The draw was held during a ceremony at the State Kremlin Palace in Moscow Friday night, and the pharaohs team was drawn in Group A. They will  be facing the  World Cup semi-finalists Uruguay in their first group stage match at Ekaterinburg Arena on June 15 at 14:00 CLT.
 "We are aware of our abilities. We will seek the best course in order to win and we will compete in the best way," Cúper said.
"We are going to fight and exert our maximum effort. All teams have to be attentive during the World Cup,"Cúper added.
Four days after playing Uruguay,  Egypt will play against the hosts, Russia, at Saint Petersburg Stadium at 20:00 CLT.
Finally, Egypt will be in a game against Saudi Arabia at Volgograd Stadium on June 25, at 16:00 CLT.
Saudi Arabia's football chief said he was happy Saudi was drawn with Egypt in Group A of the 2018 World Cup.
"We are extremely happy that we are with Egypt in the same group," Adel Ezzat, the president of Saudi Arabia's Football Federation, told FilGoal.com.
"I expect that both countries will join each other in the last 16," he added.
This year marks Egypt's first World Cup appearance since the 1990's. Egypt only made two World Cup appearances in 1934 and 1990.
Mohamed al Neny mentioned Uruguay's  Edinson Cavani, Luis Suarez and Diego Godin, tweeting, "Get ready for the Pharaohs. We are not just 11 players, we are 100 million".
The full draw for the 2018 World Cup stage is below.
Group A:
– Russia
– Saudi Arabia
– Egypt
– Uruguay
Group B:
– Portugal
– Spain
– Morocco
– Iran
Group C:
– France
– Australia
– Peru
– Denmark
Group D:
– Argentina
– Iceland
– Croatia
– Nigeria
Group E:
– Brazil
– Switzerland
– Costa Rica
– Serbia
Group F:
– Germany
– Mexico
– Sweden
– South Korea
Group G:
– Belgium
– Panama
– Tunisia
– England
Group H:
– Poland
– Senegal
– Colombia
– Japan