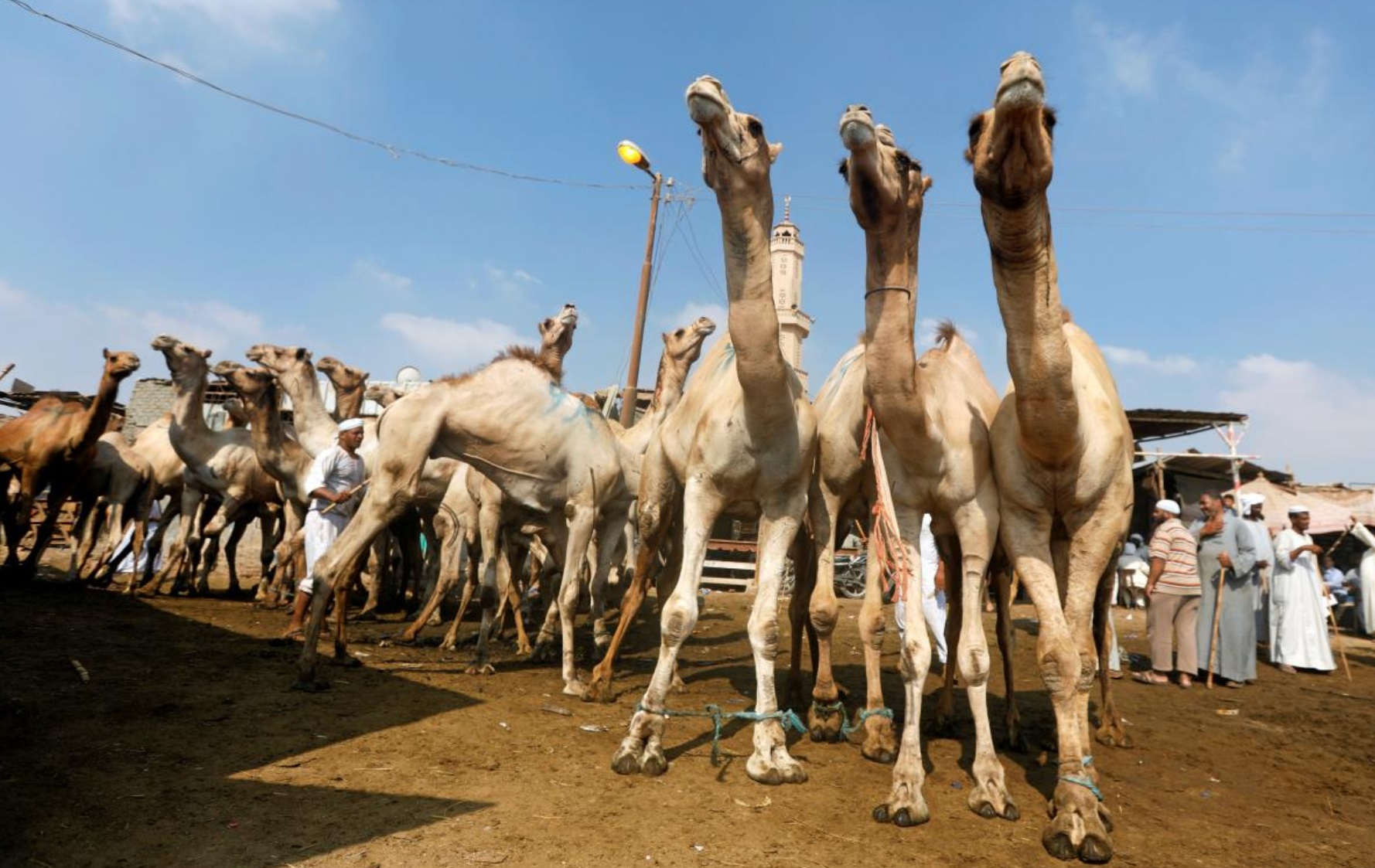 BIRQASH, Egypt (Reuters) – Muslims often slaughter sheep at the annual Eid al-Adha "feast of the sacrifice" which falls next week, but some Egyptians are thinking bigger.
Wealthier customers are flocking to the Birqash market, northwest of Cairo, where traders from across east Africa bring animals for auction – not sheep, but camels.
"This camel market is the biggest in the world … it is the only one that still operates by word of honor, without paper," said camel trader Faraj al-Gammal, 50.