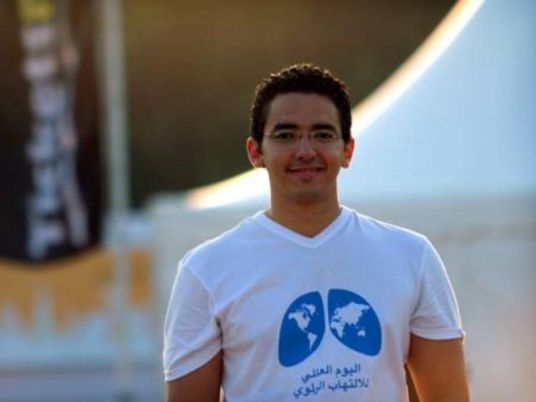 An Egyptian doctor has been rated as one of the world's top social entrepreneurs under the age of 30, according to a new report by Forbes magazine.
The neurosurgeon Mohamed Zaazoue, 26, is the only Egyptian to make the list of 30 entrepreneurs.
He is the founder of a non-profit organization called Healthy Egyptians, which aims to introduce preventive healthcare measures to the very young.
One of the group's major efforts is a public health education campaign to curb diseases like pneumonia. The campaign is aimed both at parents and children.
Zaazoue was also the coordinator of World Pneumonia Day in 2011.
According to statistics from the World Health Organization, pneumonia claims the lives of 1.5 million children under five every year, meaning that every 20 seconds, a child dies of pneumonia. Of these numbers, 98% live in developing countries, and despite causing almost 20 percent of all under-5 deaths, pneumonia attracts less than 5 percent of global health funding.
"Every year in Egypt, 42,000 children under-5 die as a result of pneumonia," Zaazoue told Egypt Independent.
"Pneumonia is a relatively inexpensive disease to cure, but the biggest problem is that many of these children die simply due to a lack of awareness of the disease and available preventive measures."
The education campaign, called Protect Your Child, has more than 600 volunteers and engages children using entertaining methods such as coloring books, puppet shows, games and cartoons.
Zaazoue is also a fellow with Ashoka, an organization that supports leading social entrepreneurs.