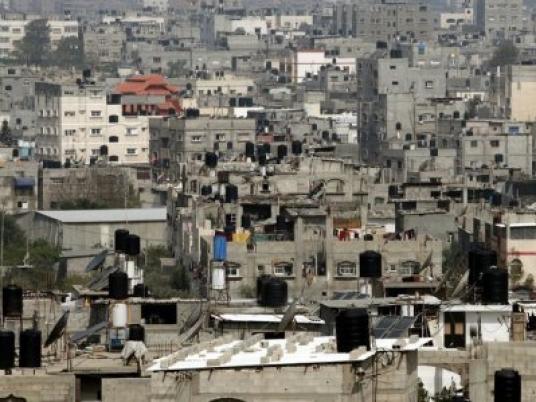 A delegation of pro-Palestinian activists, mainly French and Egyptian, crossed into Gaza from Egypt on Thursday to deliver aid, AFP correspondents at the border reported.
The "Welcome to Palestine" delegation of about 90 people is to stay in the territory until 1 January , in solidarity with the people of Gaza and in protest against the Israeli blockade in force since 2006, organizers say.
Organized by French group EuroPalestine, the delegation includes 60 French members and 25 Egyptians, and entered Gaza through the Rafah border terminal, the only land crossing between the territory and the outside world not dependent on Israel, which also maintains an air and sea blockade.
The visitors brought drugs, surgical supplies and French textbooks, the organizers said.
In the past, several similar "Welcome to Palestine" initiatives failed when activists were refused entry by air to Tel Aviv and by land from Jordan into the Israeli-occupied West Bank.
The Israeli blockade on Gaza was first imposed in June 2006 following the capture by militants from the territory of an Israeli soldier, who was eventually freed in October 2011 in a trade for 1,000 Palestinian prisoners held by Israel.
It was strengthened in 2007, when the Islamist Hamas movement took control of Gaza, then eased somewhat following an international outcry over the killing of nine activists in a 2010 Israeli commando raid on a flotilla trying to break the naval blockade.
In 2011, a UN report found the commandos used excessive force but ruled that the blockade itself was legal.
Israel says that its restrictions do not affect the civilian population of Gaza and that it allows 50,000 tons of goods to enter each week.