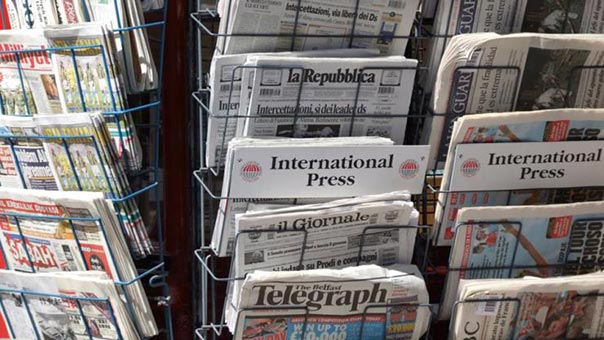 The official spokesperson of the Egyptian Parliament, Sala Hasaballah, said on Monday that the Egyptian state is working to adopt a strategy by which it will rapidly and directly respond to any media reports that purvey "false news" on Egypt.
In a phone interview with privately-owned TV channel "Dream," Hasaballah added that this strategy will be soon be implemented due to the widespread false information regarding the state, especially in the wake of a report published by based newspaper the New York Times which claimed Israel had been conducting airstrikes against Islamic State (IS) targets inside North Sinai, with the approval of President Abdel Fattah al-Sisi.
He argued that it was a known practice for all journalists to attribute any published information to a source which can easily be reached, in order to verify the authenticity of the published news.bn
He further noted that the Egyptian state will undertake all necessary legal measures against any foreign media outlet proved to be publishing false news on Egypt, in a thinly-veiled reference to the The New York Times report.
Elsewhere, on Sunday, Egypt's military spokesperson Tamer El-Refaai told Egypt Independent that the recently published New York Times Report is not credible.
The report claimed that Israel had been launching airstrikes targeting IS stationing points in North Sinai, in coordination with Egypt, as part of a secret military co-operation strategy between the two countries.
Refaai emphasized that the Egyptian army is the sole entity conducting military operations in co-operation with local police forces in North Sinai.
He stressed that the report is inaccurate and not credible, calling on media outlets to first investigate the accuracy of what is being published.
The New York Times mentioned in its report that secret military co-operation between Egypt and Israel facilitated the execution of more than 100 airstrikes on Egyptian territory conducted by Israeli drones.
It noted that Israeli airstrikes have been ongoing for over two years.