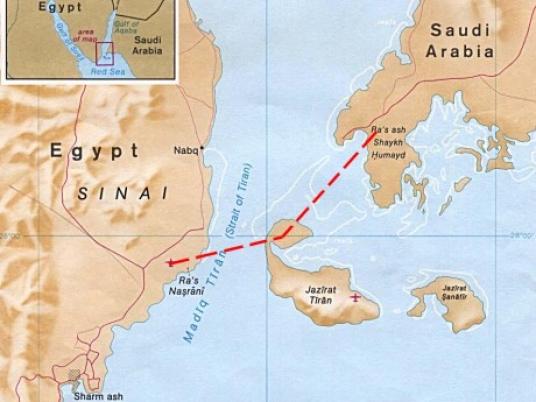 Foreign Minister Mohamed Kamel Amr has praised the current economic relationship between Egypt and Saudi Arabia.
At the first meeting of the Egyptian-Saudi Arabian Follow-up Committee for Coordination and Political Consultation in Riyadh, Amr said in the presence of Saudi Foreign Minister Prince Saud al-Faisal that all problems related to Saudi investors in Egypt have been solved, with the exception of two cases that he said the government would appeal.
Amr stressed the existence of considerable opportunities for investment in Egypt, and welcomed Saudi investments in energy projects.
He said that the "Egyptian government is committed to the protection of investments and the implementation of all the commitments."
Addressing the proposed bridge between the two countries, he said, "The land bridge between Egypt and Saudi Arabia has many benefits, but must be studied carefully to make sure of it is technical and funding accuracy."
The King Abdullah Bridge, as proposed by the Saudi government, would establish road and rail links between Saudi Arabi and Egypt, linking Sharm el-Sheikh with the northern Saudi Arabian area of Ras Hamid. The bridge would be 50 kilometers long and take three years to build.
Amr also denied reports of Egyptians being involved in a Brotherhood cell in the UAE, saying that "Egypt does not interfere in the affairs of neighboring countries."